Hyundai Motor UK has appointed a new head of network development after expanding its franchised dealer network to 167 locations with the addition of six new dealerships.
Andy Waite joins from a position as fleet and remarketing director at FCA Group and has previously held roles as national sales manager at Fiat UK and head of sales at Volkswagen Commercial Vehicles.
According to a statement issued by Hyundai, his new role will see him focus on developing the brand's representation across the country and will drive long term commercial improvements across the network in order to maximise profitability for Hyundai's dealer partners.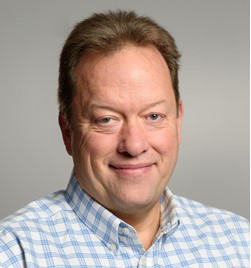 Waite said: "I'm incredibly excited to join Hyundai, a brand that has grown hugely over recent years and that invests continually in new and innovative products.
"I am looking forward to working with my new team to help our retailers maximise profitability by delivering an exceptional retail experience."
Hyundai's statement asserted that a focus on alternative fuel vehicles (AFVs), with a range that boasts Ioniq EV and Kona EV full electric vehicles (EV) and the Nexo hydrogen fuel cell vehicle (HFCEV) had encouraged new and existing partners to bolster the network with the addition of new car dealerships in recent weeks.
Last week the brand announced that previously limited supplies of the popular Kona EV would be bolstered in 2020 with the start of production of the Kona Electric at Hyundai's European plant in the Czech Republic and an increase in the existing supply from its manufacturing facility in Ulsan, South Korea.
The six recent openings with the Korean car brand have included: Vertu Motors' pair of new sites in Newcastle and Morpeth; Howards Motor Group's expansion to four Hyundai locations with a new venture in Weston- Super-Mare; Just Motor Group's opening of its first Hyundai operation in Preston; and Ken Brown Motors' addition of a second Hyundai site to their portfolio in Letchworth after joining the franchise in 2018.
Motorvogue, meanwhile, has expanded into Norwich following the departure of SLM Group from the network in October, while Wilsons Group added Hyundai to their operation in Epsom, further strengthening Hyundai's representation within the M25.
Hyundai Motor UK managing director, Ashley Andrew, said: "Sustained demand for our expanding model range – especially alternatively fuelled models – across the UK is enabling us to fill a number of strategically important retail open points.
"The focus on efficiency and electrification in our products has attracted retail partners as well as customers, and through the coming year we have a number of new vehicle launches which will be catered for by our strong UK network."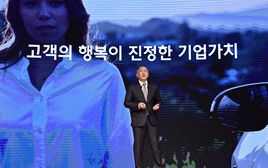 Early last month Hyundai mapped out its strategy to become "a game changer capable of setting the rules of the market" as it prepared to follow a year of consolidation with an "intense period of product launches".
Addressing the Korean brand's 2020 New Year ceremony in Seoul, Euisun Chung, executive vice chairman of Hyundai Motor Group, revealed plans to grow the range from its current 24 alternative fuel vehicles (AFV) to 44 by 2025 – including 13 hybrids, six plug-in hybrids, 23 battery electric vehicles (EV) and two fuel-cell electric vehicles.
The OEM will also drive to commercialise autonomous driving technology by 2023 while pursuing development of Urban Air Mobility (UAM) based on the use Personal Air Vehicles (PAV), it said.
In the UK, the brand said a reshaped business model would ensure improvements in mix and profitability ahead of intense period of product launch.