Accident management provider Activate Group has appointed Lorna Turner into its newly-created head of commercial role.
The group said in a statement that it had appointed Turner – formerly of Pukka Insure and Action 365 – to play a leading role in supporting and engaging clients.
Founded in 2015, Activate already partners with some of the country's best-known corporate fleets and insurers to track to service more than 310,000 claims a year.
Despite the COVID-19 pandemic, the business said that it was preparing to celebrate its most successful year to date, having secured multiple new clients, outstanding NPS results and record claims volumes.
Activate Group chairman, Mark Wilcox, said: "Lorna is a fantastic addition to the team, she is well known in the industry with a reputation for demanding customer experience excellence and delivering to the needs of clients.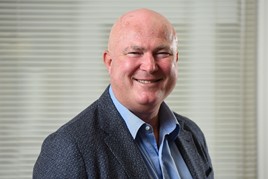 "The trajectory of Activate Group has been phenomenal this year, with existing clients awarding more volume and multiple new contracts secured, not only that but we've got some exciting news in the pipeline too."
Turner said: "This is an exciting next step for me and I'm really pleased to be joining Activate Group at such a dynamic point in its evolution. I am looking forward to getting to know my new clients well and to working on their behalf to offer great products and services that exceed expectations."
The COVID-19 pandemic has hit many accident repair specialists and body shops especially hard due to the reduced number of vehicle movements during the lockdown period.
Last week AM reported that many franchised car retailers had been left exposed to considerable financial losses after Nationwide Accident Repair Services entered administration, along with a number of its subsidiaries.
AutoRaise subsequently contacted Nationwide Accident Repair Services administrator PricewaterhouseCoopers (PwC) to offer its support and assistance to any technical apprentices that were made redundant due to the closure of stores.