Car dealer groups and the valeting industry could face staff shortages next year as UK employers will not be able to hire non-UK residents for certain key roles.
Car wash assistants, vehicle valeters, parts sales executives, car sales executives, delivery drivers and cleaners are all classed under the Home Office's immigration system as "lower skilled".
This means any EU citizens coming to the UK after January 2021 will not qualify to be sponsored by a dealer group, garage or valeting company.
The new immigration system will not apply to EU citizens already living in the UK by December 31, 2020.
They and their family members are eligible to apply to the EU Settlement Scheme and have until June 30, 2021 to make an application.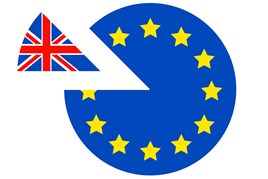 Heath Evans, Assured group managing director and chairman of the Association for Contract Valeting (ACV), said that while the industry may not grind to a halt on January 1, there will be "considerable difficulty" meeting staffing demands in 2021.
Evans told AM: "Between 80-90% of all the labour in the valeting industry is from the EU, specifically Romanian, Bulgarian and Czech nationals.
"Many have already returned home due to struggling to gain financial assistance from the Government during the pandemic."
Evans said that while there will be labour available from those that gain settled status in the UK, he said this will be a shrinking pool that all sectors of UK industry will be looking to recruit low skilled workers from.
He added: "The appetite for UK nationals to take on a valeting job which can be hard work in cold and wet conditions is non-existent.
"Part of this comes down to pay, but in order to increase wages above minimum wage, that would mean we would have to charge dealer groups more for services because there is no room left to manoeuvre as margins are so low already."
Evans added that the pressure on finding enough staff for valeting work will force some "difficult conversations" between suppliers and dealer groups as charges will have to increase to compete for staff.
Some automotive roles are eligible for sponsorship
Automotive retailers can apply to become a sponsor at a cost of up to £1,476 to recruit for certain eligible roles, but this process can take up to eight weeks.
Once registered, sponsor status lasts for four years.
Positions eligible for sponsorship for the 'skilled worker' route include senior positions like chief executives, managing directors, sales directors, marketing directors, HR managers, garage managers, IT managers and office managers, subject to meeting the 70 points required to gain a UK visa.
Other roles that have been confirmed as eligible for sponsorship include vehicle technicians, mechanics, vehicle body repairers and paint technicians.
The 70 points can be made up through a combination of having a job offer from a sponsor, having the correct qualifications for the role, meeting minimum salary requirements and possessing intermediate English language skills.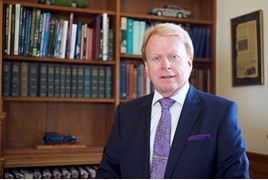 Steve Nash, Institute of the Motor Industry (IMI) chief executive, said the independent sector and franchised dealer sector has been recruiting technical roles from the EU to help fill the skills shortage in the UK.
He said: "We have been asked to check and match equivalent skills from talent from the EU in recent years.
"The independent sector had primarily recruited technicians from the EU to fill a skills gap and then the franchised dealer sector in turn has also recruited from those already in the UK."
Nash said that while it will still be possible for UK automotive businesses to recruit for these roles, he does expect the points based immigration system and registering as a sponsor to impede recruitment next year.
He added: "Recruitment isn't going to be impossible, but it will be impeded by this additional admin and motor retail and aftersales departments are already time poor as it is.
"What really saddens me is that apprenticeship recruitment has dropped by 87% during COVID-19 in the UK and so the combination of that and the new immigration system will create further difficulties for the aftersales sector down the line."
Nash suggested that perhaps vehicle manufacturers' aftersales departments could take on the role of acting as a sponsor on behalf of dealer groups in order to help source specific talent from the EU and the globe.