The success of Cambria Automobiles-backed mobility provider SOGO will be underpinned by a series of "high quality hires", according to managing director Karl Howkins.
The leasing specialist, which officially launches on January 4 and will aim to build a fleet of around 5,000 vehicles in its first year of trading, this week completed two key hires to support its ambitious growth plans.
Mike Pearce joins the business as director of operations and Lee O'Connell is appointed as sales director.
Pearce – previously head of brand at BCA Marketplace and commercial director at Autologic – will build a team that is focused on providing a seamless customer experience and driving operational efficiencies, according to a statement issued by SOGO.
O'Connell joins SOGO to lead a national sales team, meanwhile and was previously sales director at Agility Fleet having held a number of roles roles at Vauxhall Motors.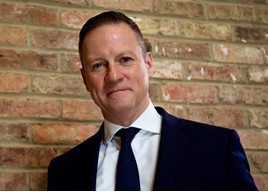 Speaking to AM, Howkins revealed that a senior remarketing director would also be joining the business in January. He said: "I think the way we will get wins in the sector as a business and drive success will be very much down to the high quality of the hires that we make.
"The people we are recruiting are hard-workers who I know have the breadth of experience needed to deliver for SOGO."
Howkins offiicially announced his plans for SOGO last month following a spell as CD Auctions' managing director of auctions, a role he bagn around six months after leaving his post as the managing director of PSA Group-owned Citroen UK.
The digital-led mobility service claims to give customers the ability to order a vehicle in a matter of minutes, with team members at a customer service centre in Milton Keynes on hand to ensure transactions supported over the phone, if required.
SMEs will be a key target, with Howkins stating that the business will be able to fulfil the needs of those wanting anything from a Mercedes A-Class to a 3.5 tonne LCV.
SOGO said that its customers will also be able to benefit from a subscription model that includes comprehensive insurance, maintenance, breakdown cover and industry-leading flexibility.
Howkins said: "The response from industry to our ultra-flexible leasing model is very positive, and we are building a fleet that will meet the myriad requirements of businesses across the UK.
"Mike and Lee bring a huge amount of experience and enthusiasm to the team and a focus on building a business that offers something truly new and exciting to the market."