Vauxhall Motors will welcome Paul Willcox into its managing director role next month following the promotion of Stephen Norman into the role of senior vice-president, sales, aftersales and marketing for Opel/Vauxhall worldwide.
A statement issued by the Groupe PSA-owned car brand today (January 20) said that former Nissan GB managing director, Willcox, had been leading Eurasia since July 2019 but would assume his new post on February 1.
Norman will succeed Xavier Duchemin in his new role two years after joining the Luton-based brand in February 2018, six months after its acquisition by French car manufacturer Groupe PSA.
During his time in-post, Norman rolled-out a plan which would see the cancellation of dealer contracts as part of process to cull more than 100 of Vauxhall's 324 UK retail locations within 12 months, a story exclusively reported by AM Magazine.
Seven months after AM exclusively reported on the plan, Norman told a wide-reaching interview with AM that his role was "Not a job for bullsh*tters", but explained why the actions were necessary to address failing sales and profitability.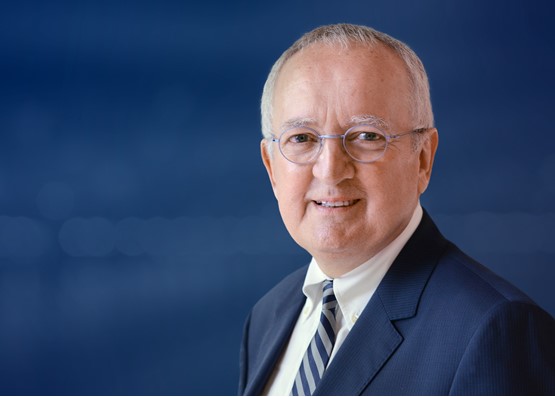 He told AM: "This is my strategy, which is designed to solve the problems I see here. I will hang my hat on the results of that. It's not a unique strategy. I think it's a problem that probably needs simple solutions that must be coherent and consistent. We must stick to our guns."
In a follow-up interview almost 12 months after Vauxhall's network restructure was revealed, Norman told AM that the Vauxhall franchise had become more profitable and should be "nicely established" for growth ahead of the 2020 arrival of the new Corsa hatchback and Mokka SUV.
Norman has held senior management positions in a number of global car companies like Renault, Fiat and Volkswagen with a strong focus on sales and marketing.
In a candid interview with Marketing Week in July 2019 he admitted "I've made many, many, many mistakes" in a candid interview which reflected on his career in automotive marketing.
He initially joined Groupe PSA in May 2014 as chief marketing officer and was appointed senior vice-president, chief sales and marketing Officer in 2016.
Commenting on his promotion in today's Groupe PSA statement, Norman said: "I have spent three fantastic years with Vauxhall, working hard with the best teams of people that I have met in my career and in quite the most unique and misunderstood car and van market in the world.
"It is with great pride that I hand over to Paul Willcox for the next stage in Vauxhall's Brand journey, British Brand since 1903."