Snows Motor Group has appointed Autocar Great British Women in the Car Industry awards winner Diana Mackinnon as head of business for its BMW/Mini division.
Mackinnon, who was named as winner of the retail category at the 2018 Autocar Great British Women in the Car Industry Awards will head-up the group's BMW and Mini dealerships in Portsmouth and in Newport on the Isle of Wight in the newly-created role.
The AM100 retail group has recruited Mackinnon from Jemca Car Group, where she was general manager of its Toyota Edgware Road dealership, in North London.
Prior to this she headed up its sister centre Lexus Edgeware Road for over a decade, overseeing its complete rebuild and driving it to become the largest Lexus centre in Western Europe, Snows said in a statement.
Commenting on her new post, Mackinnon said: "I'm excited to be joining Snows. The company has a great reputation and I am looking forward to working with my division's committed teams to drive the company's development and ensure customer care always remains our top priority."
Mackinnon started in the motor industry after leaving school in 1985, working in dealership administration, but quickly to a position of sales manager after joining the sales department before going on to general manager and now head of business at Snows.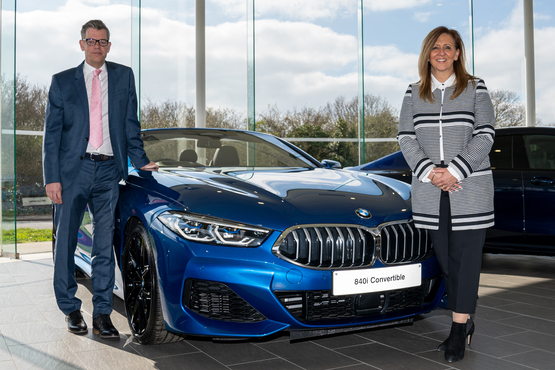 Snows' chief operating officer Neil McCue, said: "Diana has a wealth of experience in working with a premium brand and her expertise and exacting standards will ensure she meets all our group and brand requirements.
"We look forward to Diana working closely with the entire team, with customers receiving an exemplary experience when visiting our dealerships."
Snows Motor Group was the subject of an AM dealer profile interview earlier this year.
The insight into the business came just weeks after Snows Motor Group chairman and CEO Stephen Snow announced he would be heading up a new executive board of directors at the group's fourth annual conference.
Speaking at the time, Snow said: "The new management structure will mean swift, effective decision making across the business."
Last week Snows Motor Group revealed it had sold £37m worth of cars online in the last 18 months using its GForces NetDirector Auto-e platform.
During the last nine months, the group conducted over 2,700 transactions, with the average used car online purchase being £13,700, it said.