BMW UK chief executive Graeme Grieve is set to retire from the role he has occupied for more than six years at the end of this month, AM can reveal.
Grieve, who took the German premium car brand's top UK role in October 2014 and once stated that "I've never thought of working for another automotive group", will be succeeded by current sales director Chris Brownridge on July 1.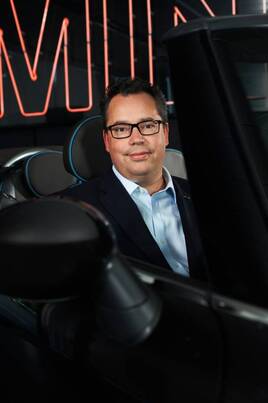 Brownridge has spent more than 15 years at BMW UK and has held a number of senior roles, including that of marketing director and Mini UK regional sales director.
Grieve's BMW UK career started in 1990, when he joined the business as a regional manager.
He moved up through the ranks and became sales director in 2001, holding the post for four years before joining Rolls-Royce Motor Cars as the luxury car maker's global director for sales and marketing.
After that, five years working within the BMW Group, followed, in roles including regional vice-president of sales, Mini vice-president of sales and BMW regional vice-president of sales.
Grieve once revealed that he had never thought of working for another car manufacturer after joining BMW more than three decades ago.
He said: "I started working with BMW in 1990 after a few years working in the chemical industry in polymer research and market development.
"I've always been a fan of cars and motorcycles, so having the chance to work on the BMW, Mini and Rolls-Royce brands is a dream for me – I've never thought of working for another automotive group."
Grieve added: "The prestige and image of the brand is very much driven by the products.
"Every time I drive or ride one of our vehicles it reinforces just how great our cars and motorcycles are, whether it's a classic 328 or our latest generation 7 Series.
"It is also exciting to see how our new products develop from a design image into a full-scale product car. We have many very talented designers and engineers so you always learn a lot when you spend time with them."
BMW's wide range of vehicles is about to be added to with a series of new iX electric vehicles.
The iX is set to become the brand's first purpose-built all-electric SUV when it reaches UK franchised dealerships in November this year.
It will join the iX3 EV SUV and will soon be joined by the i4 coupe, adding to an electrified BMW portfolio which started life with the i3 hatchback and i8 coupe back in 2013.