Snows Motor Group has underlined its status as one of the South Coast's largest family businesses with the promotion of Katie Snow to the role of development director.
The daughter of chief executive Stephen Snow will continue roll-out of the company's talent management programme - which aims to create 'clearer pathways' for colleague's career progression, said the AM100 retail group - as a central part of her new role.
Kate joined her family's business in 2015 after nine years with the John Lewis A-Level management programme, where she held roles in stores across Hampshire, Dorset and West Sussex.
Stephen Snow said: "Katie entered the business with strong ideas on how to nurture and grow its success.
"She recognises the huge importance of staff development and retention and the new talent management programme she is heading up is already evoking excellent feedback from across the business."
Katie said she hopes to launch Snows first colleague to management training programme in the future.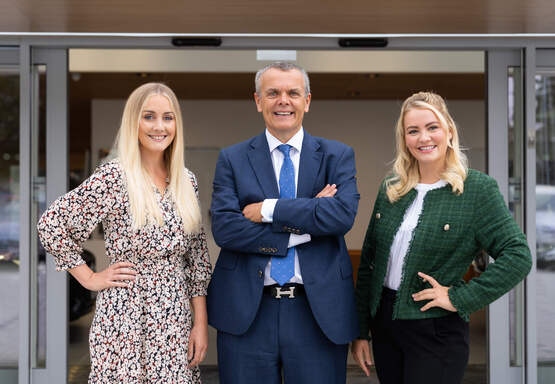 In August, Katie was also joined at the company by her younger sister, Olivia.
Olivia takes on the role of project and development manager after serving as customer relations manager for the property company Hamptons International, for the last seven years.
She will also spend several months working across different departments in Snows' dealerships, accruing a working knowledge of the group, Snows said.
Stephen added: "Olivia, like Katie, possesses a set of excellent skills and has some fresh and very exciting new ideas to bring to Snows and the motor industry."
Earlier this year, Snows Motor Group revealed it had sold £37m worth of cars online using its GForces NetDirector Auto-e platform.