A driver for LKQ Euro Car Parts who saved a couple from a submerged vehicle has been named as the winner of Trakm8's Road Safety Hero Award.
Gary Nicol was carrying out his usual internal branch-to-branch deliveries for the company when he noticed a car travelling at speed across the junction whilst waiting at the lights.
Moments later, he spotted an upturned vehicle submerged in water down the embankment and realised the engine was still running.
After summoning some passers-by to help, Nicol led the efforts to free the couple who were trapped inside.
They first went to the female passenger, believing her to be in the driver's seat due to the angle of the car. Having managed to lift her above the waterline, ensuring she could breathe, he then turned his attention to the driver's side.
The driver was trapped in the vehicle due to his seat belt, but Nicol used the penknife of a bystander to cut him free.
The award is an initiative launched by Trakm8 and road safety charity Brake.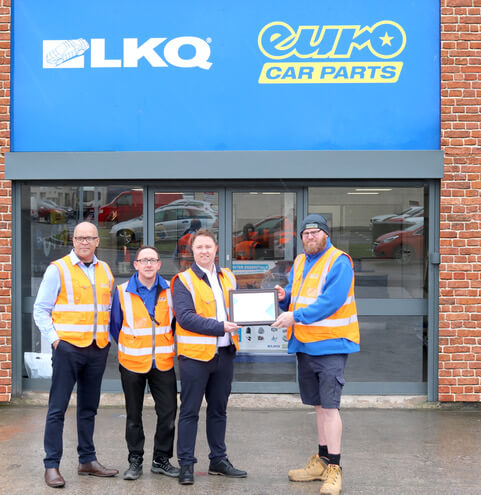 Jim Hill, group marketing director, at Trakm8, added: "When we set up the Trakm8 Road Safety Hero award with Brake, we were inundated with great entries.
"Gary's story really personifies why we launched the Road Safety Hero Award. We were all blown away by his bravery and quick-thinking – he's a real credit to LKQ Euro Car Parts and the wider fleet industry."
Alongside his award, Nicol also won a one-night London break, with a view from The Shard and a 3-course meal at Marco Pierre Whites restaurant.
Speaking of the rescue, Nicol said: "I just did what I think anyone else would have done. When I saw the car in the water, my adrenaline kicked in and I knew I had to help - I didn't really think about doing anything else.
"I'm just very glad that they both got out ok and that I was in the right place at the right time. Anything else just doesn't bear thinking about."