Marshall Motor Group chief executive Daksh Gupta has left his position with the AM100 car retail group with immediate effect.
News of his dramatic exit comes just a fortnight after BCA and cinch owner Constellation Automotive Group received the regulatory approvals required from the Financial Conduct Authority (FCA) to complete its acquisition of the business.
A statement issued via the London Stock Exchange this morning (25 May) stated that the former AM Awards Business Leader of the Year had agreed with the Marshall board to step down.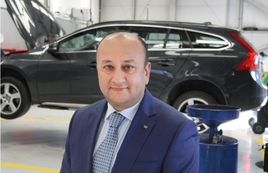 The statement said: "The board would like to thank Daksh for his many years of service and offer their best wishes for the future."
Constellation's green light for its Marshall takeover earlier this month prompted a number of board changes.
Constellation's Timothy Lampert and Matthew Kelly joined the board as Alan Ferguson, Francesca Escery, Nicky Dulieu and Christopher Walkinshaw all exited the business with immediate effect.
The takeover will also bring about a change to the group's trading status with its de-listing from the London Stock Exchange.
Reflecting on his 14 years with Marshall in a LinkedIn post detailed in a seperate AM article today, Gupta said: "It's been an incredible journey for both me personally and Marshall Motor Group.
"What's been achieved with the team has been amazing."
Former Ridgeway director Gupta joined Marshall as CEO in 2008 and has since led a leadership team that has grown the business into a £3.4bn listed car retail group with 188 operations representing 20 brands.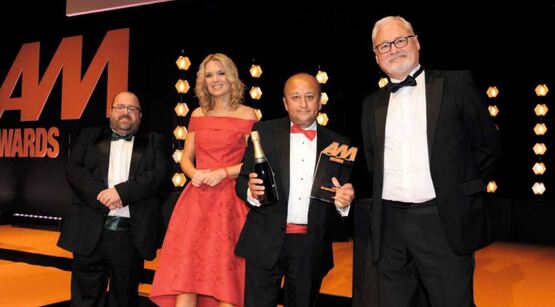 Judges for the AM Awards 2021 praised the way in which he steered the group through 2020's COVID-19 crisis while pouring positive energy into maintaining the morale of the group's 4,000 staff.
After the first decision of the crisis was to close dealerships and maintain 90% of employees' normal wages ahead of Boris Johnson's official announcement of the UK's first lockdown he hosted weekly video updates, including shout-outs for colleagues and reassurance that the business remained on a sound-footing, ready for their return.
The group would later repay £4m in Government support, and – as senior management declined 2020 bonuses – it issue a backdated pay review for staff along with a "loyalty bonus".
Speaking to AM at the height of 2020's COVID-19 crisis, Gupta told AM: "I'm not trained to deal with this kind of situation, none of us have any experience of anything like this, but we can still do the right thing to protect our business, our people and the public."
AM's awards judges said that Gupta's leadership had helped to maintain Marshall's profitable growth trajectory, while ensuring that its decisions reflect Marshall's last private owner, the late Michael Marshall's "passion about his business being ethical, with the right values and culture".