Ford-owned car retail group TrustFord has appointed its finance director Stuart Mustoe as acting chairman and chief executive following the retirement of Stuart Foulds.
The AM100 business revealed that Foulds – at the helm since joining from Pendragon in 2017 – had departed his post in a brief statement issued in response to media enquiries this week.
It stated only that "TrustFord's chairman and chief executive, Stuart Foulds, has decided to retire", before detailing a statement from Foulds.
In his own short statement, Foulds said: "It has been my privilege to work with an incredible team and lead the business to new heights.
"I would like to thank everyone for their support and contribution to the business' success during my tenure and wish everyone the very best for what I am sure is a great future.''
AM understands that TrustFord is currently poised to take on car retail franchises in Scotland for the first time after Arnold Clark stepped back from the franchise, and that of Toyota, North of the border.
An AM source said that TrustFord had already acquired a site to house a dealership in Aberdeen.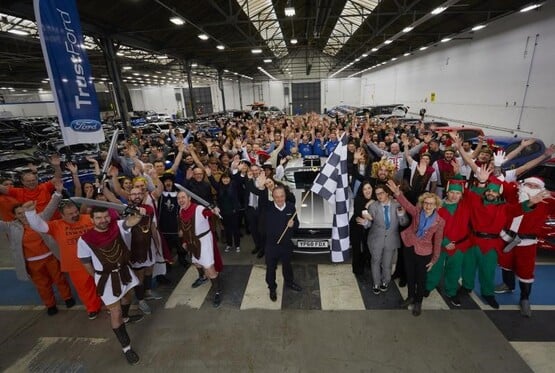 During his tenure at TrustFord, Foulds oversaw the roll-out of the TrustFordNOW initiative to improve the immediacy of sales and aftersales, along with that of PartsPlus trade parts centres and QuickLane fast-fit operations across the UK.
TrustFord has established itself as one of the sector's largest fleet operators through the growth of its Long Marston facility.
The group has also become established as one of the sector's biggest supports of the Ben automotive charity, particularly through its annual Break Out for Ben charity challenge.
In 2020 TrustFord made changes as part of a move to consolidate the brand's London dealerships.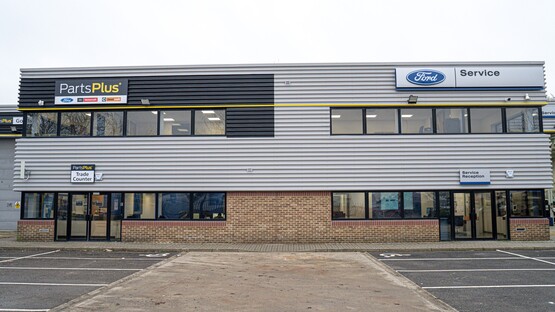 This brought about the £30m sale of its 4.44-acre Alperton dealership in a move which saw its sales operations moved to the Edgware Road showroom.
In January last year the group officially opened a 20,000 square foot service and PartsPlus aftersales centre in Alperton following a £1 million investment.
TrustFord continued the consolidation of the Ford's car retail network in London through the acquisition of Cambria Automobiles' franchises in Croydon and Wimbledon.
The commercial vehicle sales previously handled at Croydon are now handled in Wimbledon.
The group's restructure also resulted in the closure of its Banstead dealership – to be consolidated into Epsom – and a move to shift the new car sales operations of Eltham and Perry Bar into Epsom and Erdington, respectively.
Bradford's body shop facility was also closed amid a slackening of demand for accident repair services, Foulds told AM last summer.
Work is currently underway to complete a new TrustFord dealership in Guernsey, meanwhile, allowing the business to bring its Ford retail, aftersales and body shop businesses under one roof.