Imaging expert CitNOW is preparing to showcase its relaunched Web app complete with new integrations at Automotive Management Live, where chief executive Alistair Horsburgh will also host a masterclass highlighting how such technology can bridge the gap between the digital and physical showroom.
Automotive Management Live at Birmingham's NEC takes place on November 7 and brings together the sector's leading suppliers in one place to meet car manufacturer and car dealer senior managers who want to make their businesses more successful.
CitNOW's most recent research piece, Evolution of the Car Buyer, reinforced consumers' expectation to have access to high-quality content when deciding on their next vehicle. Two-thirds (66%) of drivers feel it's important to see high-quality interior and exterior imagery of their purchase, while 35% feel it's important to see a video.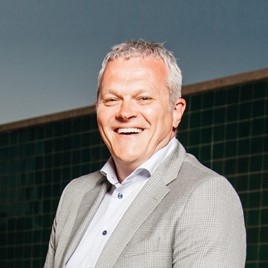 In addition, take up of CitNOW's Web app, which enables the collation of still images, 360 views and video in one go, is growing at a rapid pace - indicating that retailers are hungry for a new way to manage their digital assets rather than waiting for the weekly visit from the photographer.
Horsburgh said: "Retailers had been sharing their frustrations with having to rely on a photographer to take pictures of their used car stock. Vehicles would be uploaded for sale with the dreaded 'awaiting images' placeholder and inevitably car buyers would just scroll to the next car. Some cars would be without full digital assets for as long as a week - and when fast stock turn translates into bigger profits, it was apparent the traditional method of capturing vehicle imagery was broken.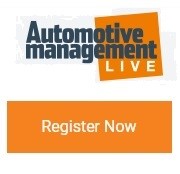 "Retailers turned to us, and we enhanced our Web app to capture even richer assets. It proved so popular and effective that we have continued to develop the product, incorporating additional integrations and functionality. One of our newest features, set to roll out in the coming months, allows dealerships to replace image backgrounds with a clean, consistent backdrop in seconds.
"With increasing numbers of retailers offering consumers the opportunity to transact online, digital assets of used vehicle stock have never been so important. Our research found 32% of people would be willing to buy online, whilst for most consumers who want to combine online and in-store, imagery, spins and video are key differentiators in persuading them to visit your business."
CitNOW's Web app enables used vehicles to go from being retail ready to fully uploaded on dealer, manufacturer and classified websites within two hours.
Horsburgh added: "Streamlining the process of collating and uploading digital assets that meet both manufacturer and dealer image guidelines is giving retailers using the system a massive advantage. At the same time, such rich content helps to bridge the gap between the physical dealership and the digital showroom."
As well as attending its workshop, visitors can also find out more at CitNOW's stand at C14.
Now in its fourth year, Automotive Management Live is the sector's leading expo providing the opportunity to compare and contrast a range of services and products in the extensive exhibitors' hall - as well as find out latest thinking and insights from a host of expert speakers. Free for retailer, independent and manufacturer delegates, places can be booked here