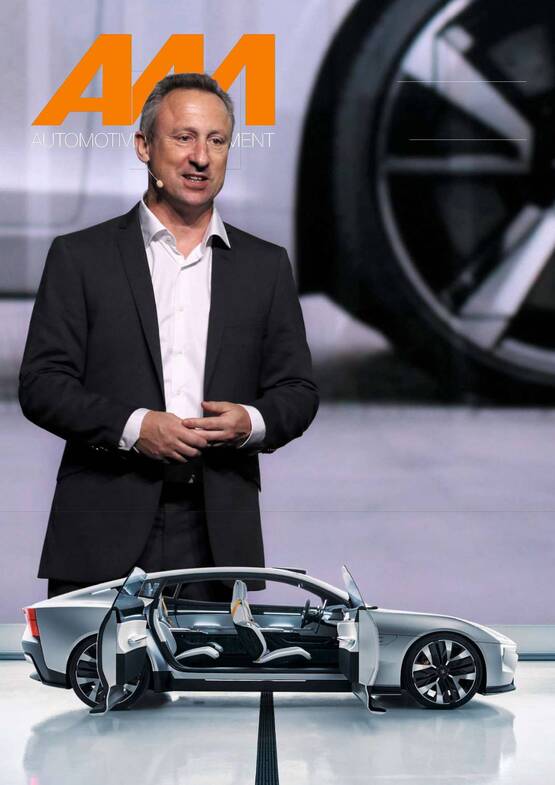 "A partner selling 500 cars a year will be making a very good profit," Polestar UK chief executive Jonathan Goodman tells us in the new issue of AM Magazine, out today in print and, here, in digital format.
In an exclusive interview with AM's news and features editor Tom Sharpe, Goodman outlines plans to double Polestar's store network by the end of 2021 to increase consumer awareness of the EV brand whose car sales are achieved purely online.
The June Issue of AM also brings news of the factors driving dealers' successful fight back since the end of showroom closures, and of OEMs' and dealers' growing responsibility to ensure customers are aware of what's happening to the data their connected car generates.
And our special Spotlight on the future of motor retail examines dealers' opportunities for used car growth, property modifications and a target-free future if brands move to direct-to-consumer new car sales and agency contracts.
Tom Kilroy, chief executive of dealer tech firm Keyloop talks about the rationale behind the acquisitions of CDK Global International, enquiryMax and RAPID RTC, and Mazda UK boss Jeremy Thomson outlines why the MX-30 electric SUV will bring new buyers into Mazda dealerships.
And don't forget the 2021 AM Awards. Time is running out to get your entry in, see the latest AM for the categories and then go to AM-Awards to enter.
Editor's Letter
This month I've seen lots of great examples of how motor retail businesses are back to planning their futures, and not just battling a pandemic-threatened present. I see it as a really positive sign.
One example was the Dealer Tech competition by Keyloop (formerly known as CDK Global International). This has been engaging dozens of students from six universities and getting them to research and understand some of the issues dealers and consumers face in the car buying and owning process. Then, the challenge was to devise technology that helps.
AM helped to judge the final (see AM-online for our full report on it). Watching the finalists' presentations, I realised that only by dealer groups and suppliers creating similar initiatives in every university of the country will motor retail permanently raise its brand profile.
Only then will these bright, curious young people understand the breadth and depth of career prospects we offer, and come to help as the industry re-shapes itself.
We know from the AM Awards for community hero and best apprenticeship programme that some of you are already working at this, and many more fly under the radar.
So do more. And be visible. The future may depend on it.