Carwow will provide car retailers with an opportunity to bid on privately-sold used vehicle stock following the completion of its acquisition of car buying comparison site Wizzle.
The addition of the Wizzle platform will allow car buyers using the carwow platform to sell their current car as soon as they've configured their new car on carwow rather than negotiating a part-exchange with a car retailer.
Carwow said that, although it has had a 'Sell Your Car' feature live for a number of years – driving over a million valuations in the last 12 months – it will now be able to provide multiple offers to customers and prioritise offering cars to dealer partners directly.
And a new pricing model means dealers that are buying from and selling to the same customer will only pay for a new car enquiry.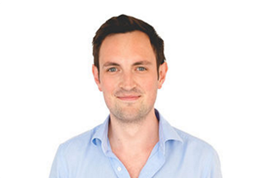 Carwow chief executive, James Hind, said: "We simplified our new car pricing model back in October last year, and our partners now only pay for the first enquiry they receive from a carwow user.
"As well as driving new car sales, our partners have also benefited from taking in part exchanges at the same time and we don't want to remove this benefit.
"So if a dealer receives a new car enquiry that leads to a confirmed sale and they also bid on the same customer's current car that they decide to purchase, they'll only pay for the new car enquiry, which is just £38."
Fixed fees for the purchase of a used car on the platform will start from £99.
Hind said that carwow's car retail customers now get "the best of both worlds". He said: "If they're buying and selling to the same customer, they pay the same enquiry fee they've always paid.
"But, if they want access to more used cars from a much larger pool of customers, they can login and make an offer in real time."
Yesterday AM reported that the Motorway used car stocking portal had raised an additional £48m in a funding round led by Deliveroo, Etsy and Dropbox backer Index Ventures.
Motorway – a used car marketplace which matches car retailers with private sellers – recently reported a tripling of its car sales volumes in the past 12 months and predicted 300% of further growth in 2021.
The business, launched in 2017, has sourced 65,000 used cars for retailers to date and claims to assist the stocking needs of 3,000 dealers across the UK.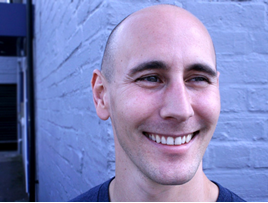 Wizzle is the brainchild of Sébastien Duval, who first set about building an app to help car dealers appraise and value used cars that had been driven onto used car forecourts.
In 2016, platform was moved online and reconfigured to allow customers to profile their own car so that they could share it with prospective dealers who might want to buy it.
Carwow said Wizzle now has more than 2,000 dealers using their platform who are buying more than 1,500 cars per month.
Hind said: "We're super excited about the Wizzle team joining the carwow family and look forward to rolling the service out in the UK and then Germany and Spain."
Duval said: "With carwow's reach, scale and the expertise of its 245 person team, we're in pole position to build the biggest used car aggregator in the market, providing dealers with easier access to more in-brand, local and quality cars.
"I can't wait to combine our class leading technology with the immense reach that carwow have in the UK and in Germany and Spain.
"Our companies are two sides of the same coin, with the shared vision to deliver trust, transparency and high-quality services that gives dealers an advantage in the digital world."