Carwow has reported record levels of orders in March, achieving its highest performance ever during COVID-19 'Lockdown 3'.
The platform and its dealer partners clocked a total of 10,847 orders in March and 22,802 orders placed across Q1 despite car retailers having been forced to close their doors due to the coronavirus pandemic.
Carwow said the performance had delivered a total market share of 9.16% in March and 12.92% of the UK's private retail sales for Q1 2021.
It came as the Society of Motor Manufacturers and Traders' (SMMT) recorded 176,454 private retail registrations in the first three months of 2021 - the UK's new car market strengthening for the first time since August.
Sepi Arani, commercial lead for carwow, said: "This is not only a fantastic result for Carwow and our dealer partners but also the UK economy - evidence that consumer confidence is indeed moving through from intent to purchases, for what is for most people the second most expensive purchase in their lifetime.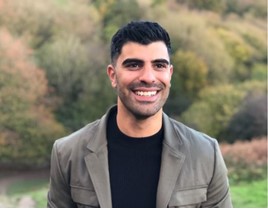 "A special applaud goes to our Carwow dealer partners that have continued to meet the demands of consumers over the last year, adapting their operations to support an entirely digital experience for the 1.9 million consumers Carwow has seen in the last 12 months."
Yesterday (April 12) car retailers in England and Wales celebrated the reopening of car showrooms after 'Lockdown 3' and are eager to leverage pent-up demand, with some expecting a "bumper Q2".
The National Franchised Dealers Association (NFDA) and the SMMT have teamed-up to publish assets and advice to help car retailers re-open safely.
Carwow said the record sales month followed trends it's seen over the past 12 months, with a 6.2% percentage point decline for Petrol sales year-on-year (YoY), 2.1% percentage point decline for diesel and alternative fuel vehicles (AFVs) making up over 13% of total sales.
The most popular cars sold on Carwow during March were the Volvo XC40, followed by Volkswagen's Tiguan and Polo.
Arani said: "We are hugely optimistic for the next few months, we know that while lots of consumers are happy to order new cars without seeing or test-driving them first, for the majority this is still a key part of the buying process, so we expect pent up demand to come through on the Carwow platform."