Keyloop has continued its strategy "to build, to buy and to partner" its way to growth with the acquisition of Peter Vardy's online car retail software provider SilverBullet.
The end-to-end online car retail platform for car retailers, launched in 2018 with the aim of achieving "market saturation" across the globe, is Keyloop's fifth acquisition since March 2021, following those of RAPID RTC, enquiryMAX, MotorDocs and FISC.
Glasgow-based SilverBullet was founded and owned by Peter Vardy with a minority shareholding by media company MTC.
It offers a solution that can be 'plugged-in' to retailers existing websites to offer online finance and part-exchange valuation tools which enable dealerships to create a digital store for their vehicle stock as well as allowing aftersales customers to book online.
Keyloop said that its acquisition would deepen its footprint in Scotland, where it was already investing in a new office in Glasgow.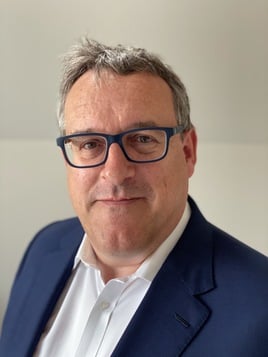 Chief executive, Tom Kilroy, said: "I am delighted to welcome SilverBullet into Keyloop.
"The solutions offered by SilverBullet will enable dealers to deliver the personalised online purchase journey today's car buyer demands.
"Our portfolio of products is being developed to ensure we deliver this, and the purchase of SilverBullet is an important addition to our capabilities."
Keyloop said the entire SilverBullet team, led by managing director Cameron Wade, will "become part of the Keyloop family".
Wade, who was interviewed for an AM '10 Minutes with…' Q&A feature earlier this year, will become Keyloop's vice-president of global omnichannel retailing.
He said: "The team at SilverBullet are delighted to join Keyloop and support its mission to advance and transform the car buying and ownership experience.
"Together with Keyloop, we can help dealers take their ecommerce operations to the next level and offer a best-in-class digital retail experience to their customers."
As part of Keyloop's acquisition of SilverBullet, it has pledged to remain committed to the Gen Z Leadership Initiative, which is led by the Peter Vardy Foundation and aimed at school children and students across Scotland.
Keyloop described this as a "natural extension" of an existing DEI programme focused on nurturing talent into the automotive industry via its involvement in the Automotive 30% Club and its own Dealer Tech competition, aimed at university students.
Peter Vardy Group chief executive, Peter Vardy, said: "I am thrilled that the SilverBullet team will now form part of the Keyloop family and increase their presence here in Scotland.
"I am very proud that we have grown such a successful business in such a short timeframe and joining Keyloop represents a great next step for our company and colleagues.
"I would like to thank all the team for their hard work and dedication. With Keyloop's support, I am confident that SilverBullet will be able to realise new opportunities and levels of success."
David Kendrick, automotive partner at UHY Hacker Young, advised on the deal. He said: "Keyloop have purchased a number of businesses in the past 12 months and with the acquisition of SilverBullet, this now gives them the technology to complete more of the supply chain for their dealer clients worldwide."
In a '5 Minutes with…' Q&A interview earlier this year, Keyloop CEO Kilroy spoke about his business's growth strategy following its acquisition by Franciso Partners and rebranding from CDK Global International.
He told AM: "In the past we've been seen as a dealer management system (DMS) provider but we want to expand on that, thinking about the value chain for our customers, from the parts store to the data analytics, that will help them understand their business better.
"We want to be open. We really want to be an enabler for dealers that might already be using other systems. We don't see ourselves as revolutionaries.
"We want to continue that evolution and ensure that our technology continues to be relevant. I think we do see our strategy to build, to buy and to partner. It's a question about which approach is best in each area."
Last month Kilroy delivered insight from Keyloop and the wider market to delegates at Automotive Management Live.
His 'Digitalisation – What Car Buyers Really Want' presentation, delivered on stage at the event's Digital Theatre, can still be viewed on-demand.