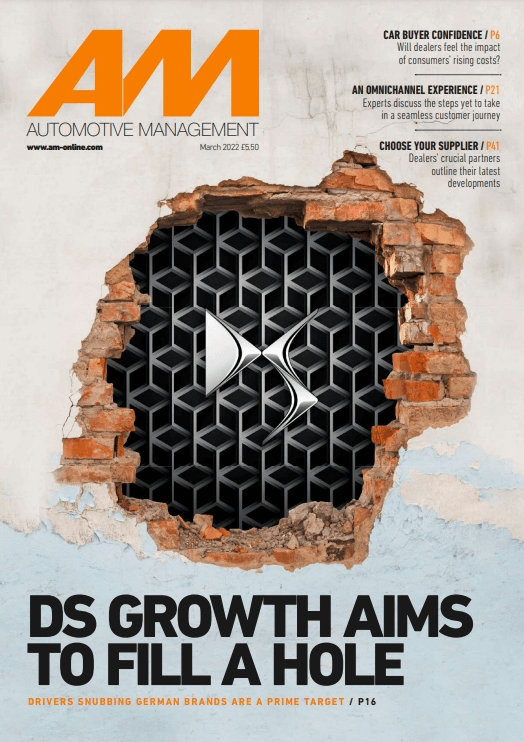 Car sales are moving towards an omnichannel experience but there are still major steps to take, and the new March 2022 issue of AM finds out from experts and analysts how much further there is to go.
Out today and free tor read here in digital format, AM magazine also features DS Automobiles managing director Jules Tilstone's plan to double sales through beating the German brands' long lead times.
We examine the likely impact for UK motor retailers of Russia's horrendous attacks on Ukraine, home to some critical component suppliers to OEMs.
Plus Danny Bishop, head of learning and development at AM100 motor retailer Lookers, outlines the way its academy is preparing its workforce to cope in the digital revolution.
And our annual Choose Your Supplier supplement brings the latest developments from suppliers in dealers' critical areas of business, from auctions and digital marketing to add-on sales.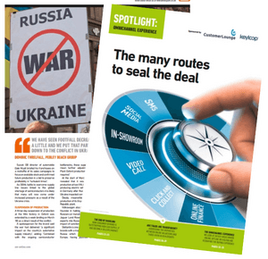 And Tom Sharpe reviews the new Kia Sportage, which continues to bring new business to Kia dealers' forecourts.
Editor's Letter
Recently I read a tip for senior management teams on LinkedIn: "If you're not having arguments you're not pushing hard enough for success." I don't think many of us enjoy blazing arguments, but the principle is sound – without people robustly challenging each other's ideas and strategies how can any of them be optimised?
So now I look at what's happening in Ukraine, and I surmise that Russia's leadership team was so lacking in robust challenges when it came up with a plan to steamroller its neighbouring country.
Did they really think Russian forces would be welcomed? Did they not expect worldwide condemnation and crippling economic sanctions?
I suppose the evidence we're seeing daily on TV and news websites suggests Russia's leadership team isn't particularly open to being challenged.
I know that when one is very passionate about a business idea, it can be painful to watch that be picked apart and critiqued. But if it can then be reassembled, stronger than ever, shouldn't it just be a part of daily business?
Be brave. What could you do better at your dealership?