Keyloop has launched an innovation division out of its Canadian offices in Winnipeg, headed up by chief innovation officer Glen Demetrioff.
The new team is comprised of 15 individuals who will be focused on exploring technological ideas that 'disrupt the global automotive retail and service experience' and streamline the operational process at dealerships to help improve efficiency, Keyloop said.
Keyloop said the team has introduced a strategy for establishing cross-functional collaboration and every employee will be invited to share their ideas with the innovation team via online collaborative workspaces.
The ideas will then be run through the innovation team's agile innovation framework to evaluate and prioritise ideas. The framework includes prototyping, implementing in-market testing, pilots, and in-market listening loops.
Tom Kilroy, president and CEO of Keyloop, said: "Having Glen lead our global innovation strategy was a natural choice.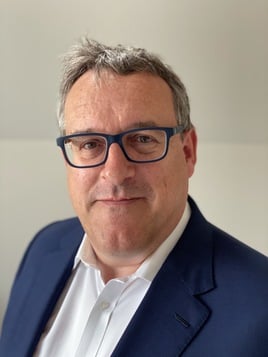 "His impressive track record and reputation for building highly energized development teams to deliver industry-leading applications has spanned nearly two decades.
"By anchoring our Innovation hub in Canada, at the University of Manitoba's SmartPark in Winnipeg, the grand opening of our new state-of-the-art development centre will be the perfect environment to support Glen's vision of collaborative ideation and industry disruption."
In a '5 Minutes with…' Q&A interview last year, Kilroy spoke about his business's growth strategy following its acquisition by Franciso Partners and rebranding from CDK Global International.
In December 2021, Keyloop acquired Peter Vardy's online car retail software provider SilverBullet.
Demetrioff, former chief executive officer (CEO) of Rapid RTC, acquired by Keyloop in March 2021, said: "Innovation does not reside in a meeting room nor is it owned by a dedicated team.
"The innovation team or as internally known as 'Black Ops', are simply stewards of the ideas that our colleagues and our clients raise to us.
"Our role is to explore, conceptualize, and expeditiously develop working proof of concepts to significantly reduce viability testing.
"It takes countless ideas to find an idea that will truly revolutionize and disrupt the industry we serve. But once we find it, it will contribute to a new standard of success for our clients and partners across the globe."
Demetrioff was also a judge in Keyloop's recent University DealerTech competition, which aims to find the next automotive retail innovation from students across 15 universities in the UK, Ireland, and Canada.
He added: "The DealerTech competition showcased the kind of thinking we want to encourage across our teams here at Keyloop.
"Very much focused on the future, and on problem solving real issues across the industry, it was fascinating to see what people who have yet to enter the world of automotive retail think about our industry.
"What really stood out was the integration of ideas – blending existing technologies with future problems – to come up with totally new solutions.
"We truly believe some of the most influential innovations will come from people of all backgrounds and at all levels."