Volvo has teamed-up with Fortnite creator Epic Games to introduce hi-res in-car graphics for its next generation of cars.
The Swedish premium carmaker has said the move will bring "photorealistic visualisation technology" into its next generation of electric vehicles (EV) as its prepares to transition to becoming a zero-emissions brand, sold entirely online, by 2030.
Already benefiting from a partnership with Google, which helped develop an Android operating system for bot it and Geely's Polestar brands, Volvo will make use of Epic Games' "Unreal Engine" to drive real-time graphics.
Central to the new functionality that results will be a new Driver Information Module (DIM) which will replace existing vehicles' instrument cluster and is set to make its debut in a new flagship EV later this year.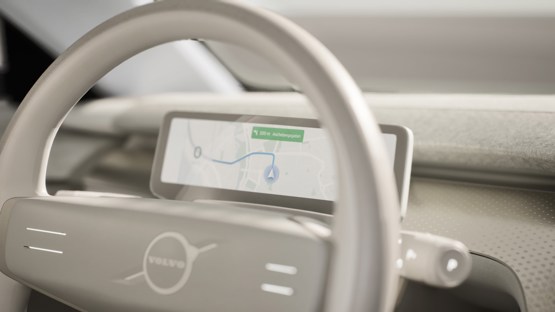 Meanwhile, Volvo's next-generation infotainment system will be more than twice as fast as its predecessor.
"To offer our customers the best possible user experience and contribute to a safe and personal drive, we need rich, immersive and responsive visualisation inside our cars," said Volvo's chief product officer Henrik Green.
"Running Unreal Engine in our cars enables this and makes it even more enjoyable to spend time inside a Volvo."
A statement issued by Volvo today (June 1) revealed that the OEM intends to develop half of its in-car software in-house by the middle of the decade as it aims to introduce "ground-breaking new in-car applications and platforms" and is now recruiting extensively within software development.
Earlier this month the brand revealed that it is set to integrate and consolidate EV charging functions and payment into the Volvo Cars smartphone app.
It was one of a number of tech-based innovations since the brand's initial public offering (IPO) in October last year.
Most recently it acquired a stake in carwow in a bid to drive its online car sales.
Commenting on its most recent tech-based partnership, Heiko Wenczel, Epic Games's director of automotive and HMI for Unreal Engine, said: "When you bring interactive, high-resolution graphics running in real time into the car, you open the door to a vast range of new ways to inform and entertain everyone inside.
"Volvo Cars' deeply talented design and product development teams have grasped this opportunity to do something fresh that will keep evolving with exciting new features that take advantage of the capabilities of Unreal Engine."
Automotive marketing technology business Zerolight – which specialises in online and in-showroom configurators – is built on the foundations of a team assembled from the gaming sector.
In a 'guest opinion' post for AM this week its chief growth officer Eva Poppe, who recently joined joined from Unity Technologies, said that retailers and OEMs must aim to 'gamify' car buyers' omnichannel customer journey to capture their attention and loyalty.