Cox Automotive has reported signs of pent-up demand in the used car market after its auctions went wholly online due to the COVID-19 pandemic.
Manheim Auction Services, part of Cox Automotive UK, has been running an online-only auction programme since June 1 across its 15 sites, with many of its sales attracting more than 300 buyers online.
And the shift in platform has coincided with an increase in first-time conversions, to 84.8% (as of July 26), with the auction house seeing a 6.7% Year-on-Year (YoY) increase against the same period in 2019.
CAP Clean performance has also exceeded 2019 figures, increasing by 3.9% YOY from 93.02% in 2019 to 96.94% in 2020 for the same period, as average prices increased 6%, from £6,062 in 2019 to £6,426 in 2020.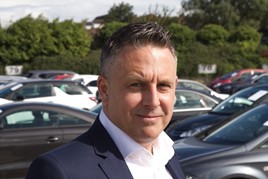 Philip Nothard, Customer Insight & Strategy Director for Cox Automotive UK, said: "Post-lockdown across the UK, we've seen strong demand for all sectors.
"Standout performance has been seen in older part exchange vehicles with sensible miles and a lengthy MOT, with some making close to double the guide price.
"Online buying has undoubtedly made it easier for dealers to bid against their 'mates' whereas in the past it could be said that they operated a 'one for me and one for you' scenario.
"Current strong, pent-up demand is demonstrated by the volumes of buyers online, with many sales seeing over 300 active buyers at any one time.
"In fact, for many of our evening sales, we are now seeing over 200 live bidders which is incredible."
Nothard added: "In the recent dealer sentiment survey issued in the early days of lockdown, two-fifths of dealers said they had increased their use of digital auction platforms due to lockdown, with nearly 50% of those indicating this will be a long-term change.
"While 20% of dealers said, they are going online in the short-term and intend to return to physical as soon as possible, as few as 7% stated they still have no intention to buy digitally."
Cox Automotive's recent sentiment survey also revealed that two-thirds of dealers expect their use of physical auctions to stay at pre-COVID-19 levels in the medium to long term, while 13% expect their usage to increase.
Although 23% said they would either decrease or stop attending in the short to medium term, that figure falls to 11% when asked about their medium to long term intentions.