The average price of a used car advertised for sale on Auto Trader has reached a new record high after car retailers started the new year with "real momentum".
Despite a surge in supply of new electric vehicles (EV), which caused zero-emission vehicle value to soften during December, average values rose to £18,268 during the last month of 2022 – the highest since Auto Trader record began in 2011.
The new record follows a 2.8% year-on-year and 0.3% month-on-month rise in values.
And Auto Trader report d that car buyers' Tesla searches surged as consumer awareness grew of a slump in values that amounted to over £5,000 since September and £1,400 overnight following news of new car price cuts at Elon Musk's EV brand.
Strong start
Auto Trader director of data and insights, Richard Walker, said: "After a stable December, our data shows that the market entered 2023 with some real momentum behind it.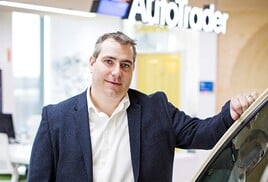 "Prices are stable, demand is robust, and the feedback we've been receiving from many of our retailer partners in the last few weeks supports our cautiously confident outlook for the market this year."
Last week AM reported on Cap HPI's assertion that further 'significant reductions' in used EV values after Tesla's Model 3 lost a quarter of its value in less than four months.
It followed director of valuations Derren Martin's appraisal of the market revealed EV values were declining around four times faster than their petrol counterparts.
Martin agreed with Auto Trader's appraisal that 2023 had started strongly, however.
According to Auto Trader visits to its online marketplace are up 14% in January – marking a third consecutive month of YoY growth – despite a softening of the proportion of used EV advert views.
It said that EVs share of ad views had declined from a share of 6% in June 2022 to 4% in January as supply to the market surged from just 2% of all used cars advertised to over 6% in January.
The current average value of a second-hand EV across the whole retail market (£36,445) is down 0.9% on December as a result – the fifth consecutive months of MoM decline.
In contrast, average prices of used petrol and diesel cars are up 0.6% (£16,666) and 0.5% (£16,723) respectively.
'Nuanced' EV market
But Auto Trader said there remained "plenty of models and derivatives that are not only outperforming other EVs, but also their fossil fuelled counterparts".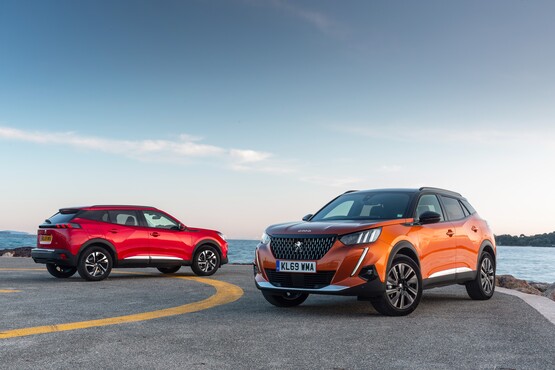 While the Tesla Model S and the Audi e-tron recorded a respective MoM decline of 3.1% and 2.6% between December and January, the Peugeot e-2008 and the Citroen e-C4 rose 11% and 7.7%, it said.
Walker described the used EV market as "incredibly nuanced", adding that "a broad-brush rarely reflects the true picture".
He added: "Retailers need to resist thinking all EVs are in decline, as the data simply doesn't support that.
"Those models that are seeing levels of supply grow at a faster rate than demand are experiencing a price adjustment, but there's plenty of models where demand is as strong, if not stronger than supply, and as a result are selling quickly and offering great profit potential.
"With the EV market still maturing, its critical to follow the live retail data – to ensure you're buying the right car for your market at the right price, selling them at the right price, and securing the best possible margin in the process."