As the new car market declines and EV ownership becomes more widespread, dealer groups are increasingly turning their attention to older vehicles to keep workshops full.
Retailers no longer have the volume of subthree-year-old cars which have helped keep workshops at capacity in the past. At the same time, motorists are keeping their cars longer and this, together with a backlog of MOTs and servicing following the pandemic, has meant that servicing older vehicles has become a more important market for the franchised network.
Having led aftersales strategies at Stratstone and Lookers, Gavin Ruddick is all too familiar with the traditional aftersales set-up where in-house contact centres make outbound calls to the database to book routine services for vehicles typically aged up to three years.
He now works with Book My Garage, which was conceived to support independents, but has rapidly become a solution for the franchised sector seeking new revenue streams.
Experienced at attracting customers with older vehicles, Book My Garage had already transacted around four million customers on its platform when it recognised its significance for franchised dealers and decided to launch Secret Service.
A Secret Service-booked invoice is typically 15% higher than the franchised dealer's average given older vehicles need more work and, hence, are more profitable. It is proving lucrative.
When the pandemic hit, not only did dealerships close, but new car sales virtually came to a halt making the platform even more vital for generating workshop business.
Ruddick says: "The sales of 0-3-year-old vehicles has slowed right down which equates to £60m in lost revenue. It's the three-six-year-old vehicles which have become the lifeblood for franchised dealers in the UK.
"The traditional business of servicing 0-3-yearold vehicles will not be there for some years to come. That sphere has changed and retailers need to be engaging with customers of older vehicles."
PRICE SENSITIVITY
Owners of older cars are often more price sensitive however, which has led to bespoke services emerging within franchised networks for cars that have passed out of the OEM's warranty period, using approved parts rather than the OEM's parts.
Value-based multi-brand parts supplier Eurorepar, part of Stellantis, also provides OE parts while its Distrigo parts network supplies brand parts such as Bosch, Valeo and LUK.
Eurorepar parts have been incorporated into franchised dealers' fixed price repair strategy to appeal to drivers of older vehicles.
Development of the online booking platforms and retention products, such as service plans and 'Drive Now Pay Later' schemes, also help to offer convenience and assurances for customers who may otherwise look elsewhere for cheaper options.
Add in the likes of aftersales finance provider Bumper, which offers interest-free payments split across a number of months, and the franchised sector's appeal to owners of older vehicles increases.
Integrations with a range of third-party suppliers such as video platform CitNOW, DMS providers and the eVHC, enable customers to select 'check out' from an email to their inbox to pay either in full or spread the cost.
Currently, the average transaction hosted by the Bumper platform is £750 across volume and premium brands with the average age of vehicle being six years old whilst 90% of its business is concentrated in the franchised sector.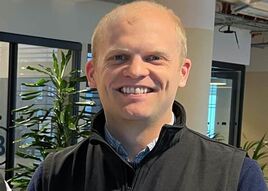 Jack Allman, Bumper chief commercial officer, says: "This allows customers to spread the cost while retaining a more lucrative customer for the dealership and boosting OEM parts sales.
"The average age of cars on British roads is now 8.3 years, people are keeping their cars for longer. As vehicles get older, repairs are more expensive, if you can support the cost of these, it takes the payment shock away and customers are more incentivised to keep the vehicle and undertake the repairs."
The reduced supply of new vehicles has seen many dealerships switch more focus from sales to aftersales, according to digital marketing supplier Marketing Delivery. Its nationwide consumer research identified almost two-thirds (65%) of car owners 'agree' or 'strongly agree' that they are more likely to book a vehicle service with a dealer that monitors due dates and contacts the customer in advance.
Marketing Delivery managing director Jeremy Evans says: "Of course, this kind of communication can only happen if the workshop has accurate customer data."
Its new digital tool, MOTBox cross-checks a workshop's entire customer database against more than 30 million MOT records held by the UK's Driver and Vehicle Standards Agency (DVSA).
It automatically identifies customers in the workshop's database who own a vehicle more than three years old with an upcoming MOT due date.
A data extract is produced, enabling dealers to target potential MOT customers with reminders and aftersales marketing messages in a GDPR-compliant way.
In an analysis of dealer data for MOTs due between June and August 2021, MOTBox identified an average of 925 additional MOT opportunities per workshop with a profit potential of £14,000 (assuming a 30% conversion rate).
ALL MAKES, ALL AGES
Neil Tonks, group aftersales director at Marshall Motor Group, has targeted older vehicles throughout his career but recognises the growing importance of segment two (aged four-six years) and segment three vehicles (aged seven-10 years) as electrification gathers pace.
In addition to targeting older vehicles, Marshall Motor Group has invested in all-makes servicing.
Service plans form a vital element of its older vehicle and all-makes servicing strategy, helping to retain new fiercely-won customers.
Every dealership in the group now has the necessary diagnostic equipment to service all makes, amounting to an investment of £150,000, as well as operator licences to access essential data such as servicing requirements and tyre specification in line with manufacturer guidelines.
Marshall Motor Group also supports brand-led initiatives such as Volkswagen's new 'All-in' package aimed at customers with vehicles aged three-five years old.
Tonks says: "We are at the start of this journey. This is a price-sensitive market so not only have we put the diagnostic equipment and data access in place, but servicing is menu-priced.
"Customers understand the technical competence that exists in the franchised sector, but they also appreciate clarity of pricing.
"We have found that, on average, customers book their MOT just three days before the due date, that's the sweet spot, so it's no good us offering a slot in a week or two weeks' time. We have built-in the flexibility to accommodate our customers and we mould our business to the customer's needs."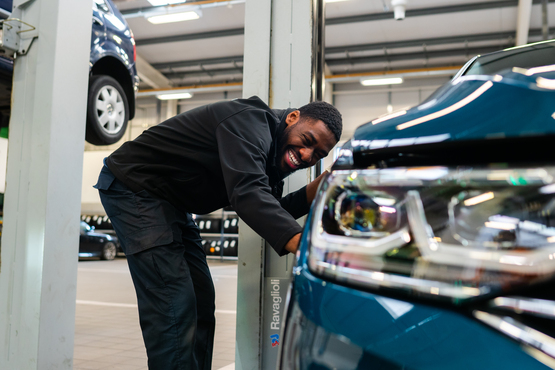 The proportion of segment two vehicles serviced by the group is around 25% with segment three around 9%. Despite the challenges, Tonks is aiming to attain 40% of servicing volume from segment two vehicles in line and has a goal of achieving 20% volume from segment three vehicles.
OEMs also recognise the potential of the older vehicle market.
Volkswagen's All-in launched in May for owners of Volkswagens aged 36-72 months old. Subject to a free eligibility check, it provides one major and one minor service (including a full inspection), two annual MOT tests, year-round roadside assistance, plus a two-year warranty for £33.45 a month.
A spokesperson says: "While it is too early to share specific statistics, we have seen significant numbers of customers signing up to the plan, many of which have not been seen by the network for some time. This is very encouraging and we expect the rate of sign-up to grow as we continue to promote the product.
"All-in is the biggest single aftersales investment in the history of Volkswagen UK. The vehicle pool of eligible cars is estimated to be around half a million."
With such a focus from large groups and brands on the older vehicle aftersales market as well as the increased complexity of technology in modern cars and EVs, the independent sector could well start to feel the pressure.