The Mayor of London's expanded Ultra Low Emission Zone is now live across the UK's capital city and is creating challenges and some opportunities for the automotive sector.
The controversial expansion of the ULEZ covers all London boroughs, meaning motorists driving a non-compliant car or van will face a £12.50 daily charge to drive into the zone.
According to the Mayor of London, the expanded ULEZ will save 27,000 tonnes of CO2 in outer London, nearly double that which the central London ULEZ achieved in its first year of operation. 
To comply with the expanded ULEZ, petrol cars and vans must be Euro 4 and diesel cars and vans must be Euro 6. Motorcycles and mopeds must be Euro 3.
Effectively, it means that most London workers who commute in a pre-2015 diesel car or a pre-2006 petrol car will be charged, unless they change to a younger, compliant car or give up driving in London.
After facing criticism that residents and van drivers were struggling with the cost to replace vehicles, Sadiq Khan also expanded the scope of his office's scrappage scheme to give all Londoners £2,000 to buy a compliant vehicle.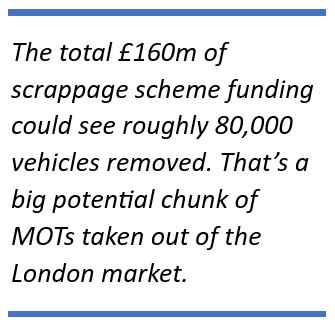 The scrappage payment for vans was also increased from £5,000 to £7,000, while grants to replace a non-compliant van with an electric van rose from £7,500 to £9,500.
This has created a situation where dealers situated in and particularly on the commuter belt areas just outside the zone can help customers switch to newer vehicles for those that are still commuting and driving into the ULEZ.
However, it also creates an issue for independent garages as many older vehicles will be taken out of the market. It means non-compliant vehicles will not drive into the ULEZ for MoT work and this will also have a knock on effect for any additional servicing that needs doing.
A freedom of information (FOI) made by the RAC earlier this year shows that nearly 700,000 car drivers in Greater London could be liable to pay the ULEZ.
As of February 22 2023, DVLA data shows a total of 691,559 licensed cars in the whole of Greater London were either petrol cars first registered prior to January 2006 or diesel cars registered prior to September 2015 – the key dates for meeting ULEZ standards.
This figure rises to 851,065 when counting all non-compliant vehicles, rather than solely cars.
That's a big market of customers that may need to switch vehicles.
Sally Foote, Carwow UK managing director, has been tracking consumer behaviour in relation to the ULEZ.
She told AM: "The ULEZ continues to present a strong opportunity for dealers to engage or re-engage with drivers who are looking to change their car.
"Our most recent survey showed that over one in five (22%) of motorists in the affected area are still uncertain about the details of ULEZ.
"As such, we're expecting continued ULEZ-related retail activity throughout September, as more drivers realise the full extent of the financial impact of the new rules on their day-to-day travel."
Carwow consumer survey data:
43% of car sellers who didn't have a compliant car, said they are worried that ULEZ has impacted the value of their car - including 16% that live outside of the ULEZ / London area
19% said that ULEZ has made them consider an EV
21% still don't feel confident they know the details of the ULEZ scheme
16% still aren't sure if their car(s) are ULEZ compliant *As of August 18, circa 750 respondents
44% of car sellers who didn't have a compliant car, said they are worried that ULEZ has impacted the value of their car - including 18% that live outside of the ULEZ / London area
25% said that ULEZ has made them consider an EV
22% still don't feel confident they know the details of the ULEZ scheme
15% still aren't sure if their car(s) are ULEZ compliant (*Additional Carwow consumer survey data, as of August 21, circa 1,200 respondents):
Foote (pictured) said Carwow has seen more of a drive for customers to switch to more affordable compliant petrol and diesel cars, rather than a specific boost for electric vehicles (EV).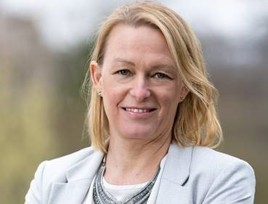 She said: "It seems that the Government has missed a crucial opportunity to further incentivise the uptake of EVs.
"Interest and appetite for EV ownership is strong. Our recent research found 25% of drivers are considering an EV specifically due to ULEZ; this is on top of 17% who said they were already considering an EV.
"However, we know that the price of EVs and lack of infrastructure is still off-putting for many.
"There's been no specific initiative or incentive for drivers impacted by ULEZ to consider changing to an EV or hybrid car.
"When presented with an opportunity like the ULEZ expansion, the Government and the Mayor of London could have done more to encourage motorists to consider an EV when they visit showrooms."
ULEZ is driving part-exchanges
Stuart Hill is sales director at Wilsons, a multi-franchise dealership in Epsom, Surrey that represents car manufacturers like Nissan, Hyundai, Citroen, MG, Vauxhall, Renault and more, as well as a large used car supermarket.
The business retails around 600 new cars, around 650 used cars and is situated right in "commuterersville".
The business went big with its ULEZ advertising campaign earlier this year by putting up a big 'Beat the ULEZ' advertising board behind its used car supermarket on Kiln Lane.
Hill said: "We're right on the cusp of the expansion zone so we're in a really good location to help customers that need to change their cars for the ULEZ."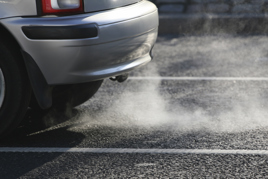 Wilsons has been focussed on hybrid and EV sales for a while now and Hill has been driving an EV for the last five years.
He said: "We were very proactive with EV sales and our owners big advocates for zero emissions driving.
"We're in commuterville and people still like to drive to work, rather than getting the train.
"If I'm being completely honest, I think the expansion is being forced on people at being sooner than it should be.
"But that's not something we can control or influence. With all these things, ULEZ has had mixed reviews from the public. Is it right? It's not for me to say. It's there and it's not going away. Like anything in life, we have to adapt and deal with it.
"It's going to have an impact on our customers and our business. Not everyone is going to be proactive so we'll be working on this for a while."
Hill said new car marketing hasn't really capitalised on the ULEZ expansion specifically just because their marketing campaigns are already so focussed on EVs and hybrids anyway, so there's a natural crossover.
He also said Wilsons' own digital marketing hasn't needed to heavily focus on ULEZ to target customers just because for the people that live within or just outside it "it's pretty much all anyone is talking about, it's so well publicised".
Hill said that while it's difficult to determine the exact impact on ULEZ as a driver for sales, he said there has been a spike in the number of people looking to dispose of their non-compliant vehicles.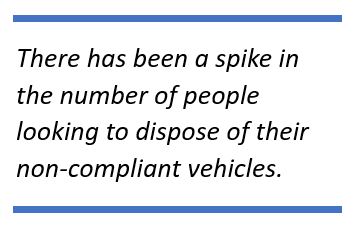 This has worked out well for Wilsons as Hill said the business is about to retail these vehicles outside of area to markets that aren't affected by the ULEZ.
He said: "It means we can offer good money for these non-compliant vehicles and if the customer is in a position where they need a replacement vehicle, we have a broad range of stock to help them.
"We're a big dealership and we're on a lot of the online classifieds. We have a nationwide reach and have been that way for many years.
"Customers will look at a wider area these days and they're more internet based than they ever were.
"People are prepared to travel and they're also prepared to have cars delivered without seeing them."
Mild hybrids and plug-in vehicles
Wilsons has seen a swing to hybrids and EVs. The dealership's location means it gets a varied mix of affluent customers, mixed with customers looking for more value options.
Hill said: "There are some customers that are going to change their cars anyway, or there are other people that are being forced into it.
"Some customers can't afford to change or are struggling to change and that's where we can also try and help.
"Because we have such a broad range of stock at around 650 used vehicles across the business, we can find something that is going to work for most people's budgets.
"We can still get them into a ULEZ compliant petrol or diesel."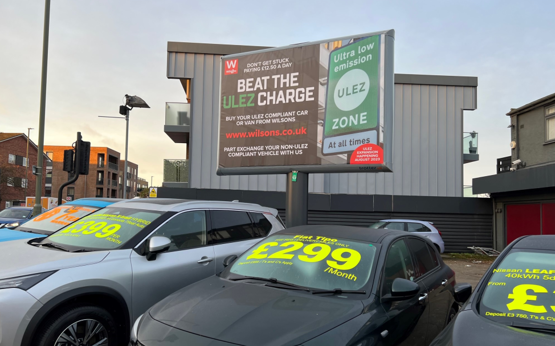 Hill has noticed an increased trend for customers looking for mild hybrids in particular where there is no need to use public charging infrastructure for those that may not have access to off-road parking and a home charger.
He said: "With full EVs, there are still issues around public charging and in more urban areas off-street parking can be trickier.
"So mild hybrids are doing well for us. Plug-in hybrids have the same situation with needing to find a home charge point.
"The MG4 price point has been hugely successful for us on EV. When you're looking at technology, Nissan with its ePower engine and Renault with e-Tech have been big for us too.
"The ePower and E-Tech Hybrid technology are both brilliant on fuel efficiency for customers."
Independent garages can't absorb the cost of ULEZ
Wilsons also runs a large service centre and while Hill hasn't seen the impact of the expanded ULEZ yet, he believes the business will see a boost from those looking to get MoTs outside of the ULEZ.
Although, Wilsons has seen an increase in its aftersales parc as a result of car manufacturers trimming down their dealer networks anyway.
The ULEZ scrappage scheme has already seen 13,000 applications worth £52 million for older vehicles to be taken out of the London market. The total £160m of scrappage scheme funding could see roughly 80,000 vehicles removed in total.
That's a big potential chunk of MoTs taken out of the total market across London.
Stuart James, Independent Garage Association (IGA) chief executive, said the feeling among the organisation's members is that they cannot afford to absorb the extra costs that are going to be put onto customers through the ULEZ.
He said: "There's a feeling among our members that if you're charging an average of around £40 for an MoT, no one is going to travel into the ULEZ zone if they have to pay an additional £12.50 on top of that.
"The garages can't absorb that cost, so the ULEZ is going to reduce the volumes of MoTs going through to independent garages within the zone.
"There is also a knock on effect for additional work that these garages are able to help motorists with to get vehicles roadworthy."
An additional point the IGA is hearing is that some technicians that drive inside the ULEZ can no longer afford to drive their cars into work.
James (pictured) believes the wider £2,000 of support from the scrappage scheme isn't enough to go towards a compliant vehicle.
He said: "We understand the concerns around the environment and air quality. These are valid concerns, but we also question the timing of this in terms of the economic hardship people are going through in the UK.
"I really don't think the Mayor of London understands the level of negative public perception of the expansion of the ULEZ."
James believes the timing of the ULEZ expansion is wrong and the IGA is still in conversations with Transport for London (TfL) on the matter.
He added: "We have told TfL our concerns and they're listening, but in terms of support for garages, there's nothing available.
"We did ask if there could be special dispensations for those that live outside the ULEZ that are travelling to get an MoT within the zone.
"We're going to keep a dialogue open and we'll keep monitoring this."