BMW became the first car brand to launch a UK online sales platform in 2015. Almost five years on there are fewer than a dozen brands doing the same. And, according to many manufacturers that have, fewer than 10% of their annual new car customers have transacted online.
But the industry has entered a new decade during which automotive e-commerce is expected to increase rapidly. Many individual franchised dealer groups have already started car sales online, and market-leading car marketing portal Auto Trader will, in time, allow consumers to buy from retailers through its website.
There's a potential challenge for consumers ahead, in the diversity of approaches across the industry. All the car brands that are currently engaged in e-commerce require a franchised dealership to facilitate or fulfil the order, whether as a margin sale or on a handover fee basis.
But some, such as BMW and Volvo, require the consumer to choose one of their franchised dealers early in the process, before they can even create the new car specification they desire, and then continue the process direct with the chosen dealer, including price negotiation.
Others, such as Hyundai, start with the consumer's budget or finance product choice, while Peugeot's begins with specifying the car before going on to examine finance options and choose home delivery or collection from a local dealer. Some require the consumer to take finance, while some allow cash purchase.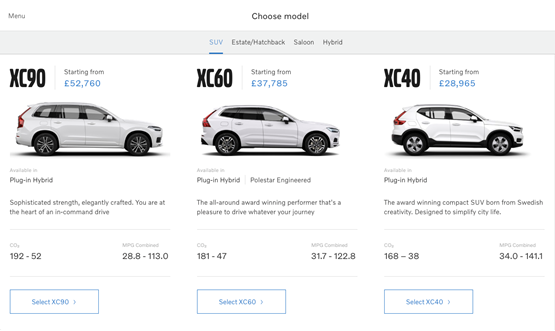 Manufacturer e-commerce platforms are still focused on new car sales, and although some offer consumers ready-built cars from stock, none allow them to choose a nearly-new alternative from the brand website's used stock listing.
The ICDP believes vehicle manufacturers are looking for opportunities to establish direct customer relationships through a variety of business-to-consumer national online direct sales channels. However there is no clear, single solution.
ICDP managing director Steve Young said: "For new retail formats and online channels, the extent to which they contribute to sales elsewhere in the network is not adequately tracked, but we anticipate that both innovations will become mainstream within the next few years if they are incorporated into a holistic overall omni-channel
structure."
Young recently warned manufacturers that their tradition of having recommended retail prices was playing into the hands of potential online disruptors and "holding manufacturers back from offering what a growing minority of consumers want – an online buying experience which delivers a fair transaction price and doesn't treat you like a shopper in an Arab bazaar".
TIMELINE
Nov '15: BMW launches BMW Retail Online
Jan '17: Hyundai launches Click To Buy
Jan '17: Peugeot launches Peugeot Order Online
Feb '17: Smart Cars Online launched by Mercedes-Benz
Nov '17: Mitsubishi Buy Online goes live
Jul '18: Ford launches Buy Online
Oct '18: Mini Retail Online launches
Apr '19: Volvo Online is launched
Mid 2020: EV brand Polestar will launch in the UK with online ordering
WHO SHOULD BE NEXT?
Mercedes-Benz: Global sales and marketing boss Britta Seeger expects one in four of its new car sales to be fulfilled online by 2025. Having learned from the Smart Cars Online initiative here since 2017 and trials of online Mercedes sales in Sweden since April 2019, which included moving dealers to an agency-style sales agreement, the UK's highest selling premium brand must prepare its UK franchisees for online transactions.
Seat: Volkswagen Group has long talked about omni-channel retailing but is conspicuous by its absence from the current online channels. Seat, as its most 'youthful' brand, is best placed to be the development ground for online sales in the UK. It has already trialled sales through Amazon in France, and has reduced complexity of choice for UK consumers with its Easy Move product strategy, making online decision-making simpler.