Falling registrations, squeezed margins, consumer caution and Brexit uncertainty mean manufacturer corporate identify (CI) standards can prove costly at a time when dealers seek savings.
However, automotive property consultant Robert Stephens & Co has observed a contraction in the size and scale of manufacturer property CI ambitions over the past five years attributable to declining returns and the recognition the industry needs to focus on other retail sales channels.
Stephens said: "But there is no one-size fits all solution and some initiatives – notably the Volvo VRE (Volvo Retail Experience) concept –are appropriate to the brand's direction of travel and supported by its retail network. In contrast, Jaguar Land Rover's Arch Concept has reportedly provoked a backlash from retailers for the timing, cost and scale of the programme."
Marshall Motor Holdings operates 106 franchises partnering 23 brands, including 16 JLR and eight Volvo franchises investing £65 million over four or five years in Arch relocations.
CEO Daksh Gupta said: "There's no doubt that for many years the Jaguar Land Rover network has been under-invested. If you look at the phenomenal growth the brand has experienced in the past decade or so, a lot of facilities were not capable of meeting demand for maximising the opportunity.
"Volvo is a brand that has also seen growth and it has been raising its standards for its customers with the VRE investment. We are more than halfway through those.
"We tend to see CI upgrades going in cycles dependent on how brands are doing. I see this as a cost of running a franchise."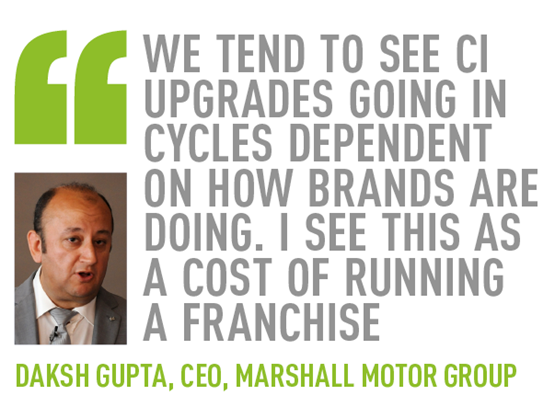 Gupta reports 'a sensible, pragmatic approach' from most, but not all, manufacturers although for electric vehicles (EVs) it's mixed, with some brands imposing stringent standards and others more relaxed. Overall, he would like more flexibility and a minimum choice of three suppliers.
He said: "Manufacturers shouldn't mandate who you use as a supplier because that can put significant cost into the brand. If you have got a sole supplier, they have the opportunity to write their own cheque in some cases."
The new Mercedes-Benz MAR2020 corporate image was announced after LSH Auto Ltd designed its new facility in Stockport. But the company adjusted its plans to meet the new standards, pushing the project programme out by some six months.
Martyn Webb, LSH managing director, said: "Unfortunately the Mercedes-Benz new corporate architecture is only just starting to be rolled out at a time when the business is extremely challenging. There have been no concessions from the brand at this stage. However, we understand the brand appreciates the market conditions and is working with all retailers to investigate how investment could be minimised by reducing the size of refurbishments rather than the standard.
"The investment cost levied on adhering to manufacturers' corporate image is not realistic in my view. We have looked at providing a very similar level of look and feel and this could be achieved at a much-reduced cost. Discussions have been underway for some time. The manufacturer has agreed to limit spending on key areas however the investment costs are still significant."
Following 'limited manufacturer guidance', the business instigated a series of working groups to plan its EV infrastructure with Stockport incorporating a 2MvA substation and more than 30 vehicle charging points.
MG's expectations
In advance of its ZS EV arriving in September, MG Motor UK rolled out new EV standards, giving its network nine months to implement with completions due by August 20. With further models launching in 2020 and 2021 including a plug-in hybrid next year, MG expects electric and hybrid vehicles to account for 20% of its UK sales volume by 2021.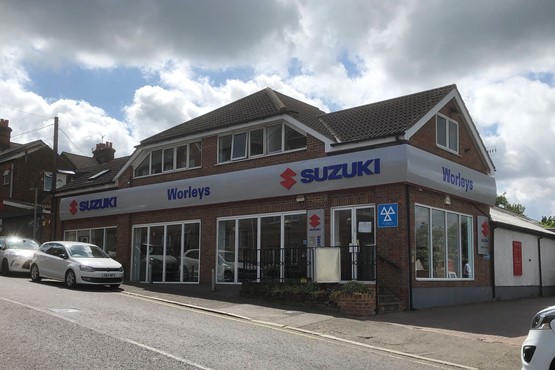 Harvey France, MG head of aftersales and parts, describes the standards as 'not onerous', requiring an investment of around £5,000-£7,000 incorporating technician training to the IMI's level 3 standard, online training for parts and service advisors, a 7.2kw charger in the workshop and a 22kw charger on the forecourt, although many dealers have chosen to install more. MG recommends suppliers and equipment, but dealers have the freedom to choose their own.
Challenges have emerged over power supply issues leading to additional cabling costs for some dealers and France has adopted a flexible approach where problems have been experienced.
"It's been a very positive uptake," he said. "We are a brand that's driving electric volume forward. The dealers can see our EV investment and how the market is moving."
Other manufacturers including Peugeot, carried out CI upgrades before market conditions tightened. Its Blue Box CI was completed at the end of 2017 with all, bar seven dealers who decided to leave the franchise, meeting the 18-month deadline of January 1, 2018. There were a few exceptions where relocation was necessary.
After committing to an electrified version of the entire model range by 2023, starting in 2020, the network is required to implement a minimum electric charging infrastructure by November 30, 2019.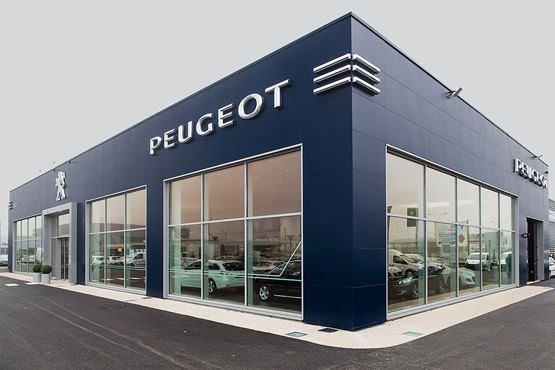 Peugeot UK managing director David Peel said: "The number one priority of the Peugeot brand is dealer profitability. We are working closely with each investor to right size their business to ensure they achieve a 1.5% return on sales. As part of this collaborative working relationship, we have accepted, where possible, multi-franchise opportunities to assist the cost base of the Peugeot site."
Currently, Suzuki's CI is supplied at the brand's expense. Some older sites need refreshing which is on-going. Robin Luscombe, managing director of Luscombe Motors in Leeds, believes the Suzuki approach is the right one.
He said: "For Suzuki we have not had to implement any stringent CI changes for a long time. It's very relaxed as long as the showroom is of a good standard; it's clean and tidy and has the right level of lighting."
It means Luscombe can invest money where it matters most such as in new technology and employees: "The difference between a good and a bad business is not determined by the building or CI, it's the people who are employed there, they are the most important investment."
Nathan Tomlinson, managing director of Devonshire Motors, is part of the Mitsubishi Visual Identity working group and wants to be among the first to upgrade. All dealers are required to be compliant by 2022, but the UK network development team is working with dealers to deliver a 'palatable' solution given the current uncertainty.
He said: "So far the approach has been collaborative and our feedback has been very carefully considered. With that said, there are still a lot of challenges to overcome in terms of how the manufacturer understands retailing and how they blend that with their brand requirements."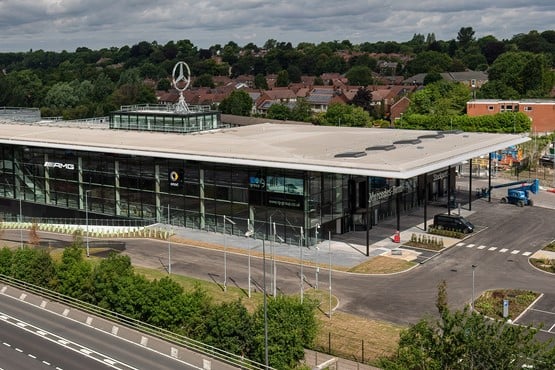 The upgrade includes changes to accommodate alternative fuel technology in display areas, charging facilities and EV workshop bays. Requiring more space, EV bays impact the return per square metre on property investment alongside the loss of revenue from oil, parts and labour sales if EV replaces the internal combustion engine (ICE) on a one-for-one basis. However, Tomlinson reports a willingness by Mitsubishi to discuss future scale and affordability returns.
Such CI concessions, though, could be largely academic if Stephens is right in his belief that high fixed overheads faced by retailers will impede their ability to adapt to changing demands driven by e-commerce, emergent technology and new intermediaries/disruptors.
Long term, according to Stephens, a business model that's more innovative and, consequently, more viable will be required. His new consultancy, devised to help manufacturers and motor groups create and develop migration strategies, is already advising on two new retail concepts.
They are for Axiom, a retail and leisure destination at J32 of the M62 in Yorkshire, which has outline planning consent, and a large multi-brand automotive destination on the A4 Chiswick High Road – The Fourth Mile – where the application for planning permission will be submitted in September.