The Motorpoint used car supermarket group has revealed turnover growth of 57% and pre-tax profits up 30% in a trading update for the first half of 2021.
In the six-month period to September 30 the group's revenues rose significantly year-on-year following H1 2020's COVID lockdown-triggered 27% decline to £387.7m as PBT grew by almost a third to £13m, the PLC reported via the London Stock Exchange this morning (October 7).
As the business starts the next phase of a mid-term growth strategy aimed at taking its annual revenues to £2 billion, it revealed that it had succeeded in outperforming the UK used car market's 109% Q2 market growth by 242% on its way to record revenues.
Motorpoint chief executive, Mark Carpenter, said: "Since fully reopening in April our omnichannel proposition has excelled, providing the whole used vehicle market with our renowned choice, value, service and quality.
"With record revenues, employee engagement and customer service across the Group, Motorpoint continues to be the leading independent used vehicle retailer in the UK.
"Our business continues to be agile and agnostic, qualities that allow us to take advantage of strategic opportunities and our transition to E-commerce is just one example of this.
"We are firmly fixed on significant growth targets and the investments made to date in technology and marketing will continue to grow to realise our goal of doubling revenues in the medium term."
Motorpoint's H1 results statement revealed that its online used car sales had grown by over 53% in the period.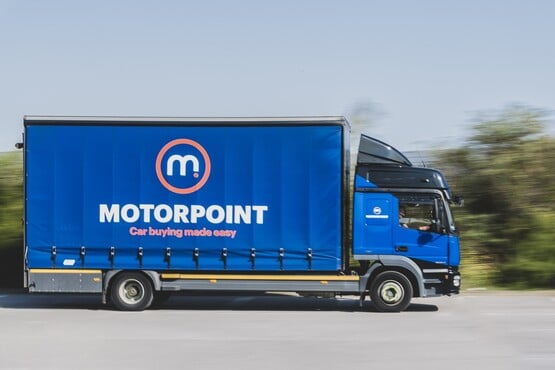 Sales growth slowed from June, following our record trading in April and May, as a reduced supply of vehicles stalled the business' momentum.
As a result, Motorpoint expanded its stock profile of vehicles under three-years-old to include three to four-year-old vehicles – gaining a 1.4% share of that market.
Revenues from its Auction4Cars.com business also increased by over 38% year-on-year, despite retaining a larger number of part-exchange vehicles for sale in its car supermarket sites.
In response to stocking challenges experienced across the sector, Motorpoint launched a car buying service, which boosted volumes through its car supermarkets and Auxction4Cars platform.
It said 12.5% of retail vehicles sold in H1 were sourced from consumers.
At the start of this month Motorpoint reduced its APR finance rates to 8.9% in a bid to maintain its 'best value' offering.
It also continues to invest in future growth with technology and marketing investment rising by more than 150% year-on-year.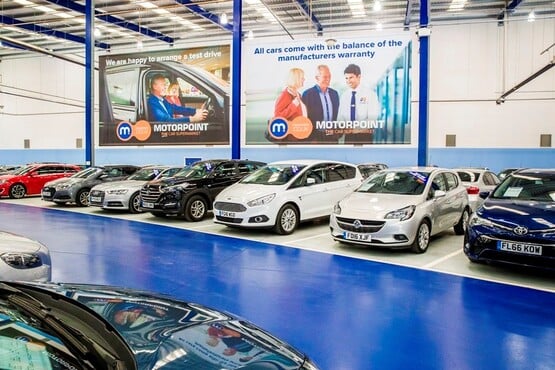 In its mid-term growth strategy Motorpoint said it would launch 12 new sales and collection branches – on top of the recently expanded 14-site network – in order to meet its revenue target.
August's opening of a new preparation centre in Motherwell was followed by a new car supermarket business. in Manchester, on October 1.
Motorpoint recently announced plans for a new Maidstone branch and its H1 trading update revealed that the group has now also secured a new site in Milton Keynes.
"Further branches remain under negotiation," it added.
Motorpoint said that it expects to announce its Interim Results for the half-year ended September 30 on November 25.