Vertu Motors has further strengthened its online automotive parts retail business through the £3.5 million acquisition of e-commerce specialist Wiper Blades Ltd.
The AM100 PLC's addition complements the Powerbulbs.com business acquired in June last year and will add further to the Aceparts e-commerce business that the group acquired in 2015.
Vertu chief executive Robert Forrester said: "Our e-commerce parts business is performing strongly and the addition of Wiper Blades will be accretive both financially and strategically to that part of the group.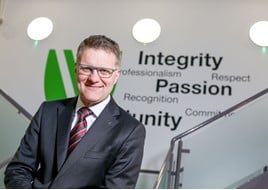 "The acquisition is in line with our strategy to develop ancillary businesses which complement the core business and enrich our digital capabilities to continue to provide technology leading edge service to our customers."
Established in 2005, Wiper Blades specialises in the online sale of car wiper blades and other associated products through its websites.
Vertu's acquisition was completed with the share capital of the business acquired for a cash consideration of £3.5m, including £1.1m of cash, subject to finalising the completion accounts.
Consideration includes a payment in respect of goodwill of £2.4m.
For the year ended August 31, 2021, Wiper Blades achieved revenues of £2.2m and an unaudited profit before tax of £0.5m.
"The acquisition is expected to be earnings enhancing in the current year", Vertu said.
Last month Vertu said that it remains focused on the delivery of operational excellence around cost, conversion and customer experience as car retail's headwinds deliver uncertain H2 outlook.
In a trading statement issued on June 22 the PLC said H1 2022 had seen a "significant" decline in like-for-like used car volumes in May and conceded: "The market outlook remains unclear."