AM100 dealer group Drive Motor Retail has gained its first Hyundai dealerships in its latest acquisition and expanded its representation of MG.
It has completed the takeover of Yorkshire-based Minstergate, which operated Hyundai and MG dealerships in York, Hull and Scarborough and which recorded a £54 million turnover in 2021 and delivered a 2% return on sales according to records at Companies House.
Drive now has six MG dealerships - its existing ones are in Bristol, Leicester and Darlington - having begun to multi-franchise in 2021 away from its dependance on Vauxhall, which it had represented exclusively for several decades.
Mark Campey, Minstergate Holdings chairman and chief executive (pictured, below right), said: "Having owned the business for 18 years, selling to Drive made perfect sense. They have a fantastic business model and I know the team here will be in great hands."
To be passing the company over to Drive seemed the right thing to do for the staff and the directors, he said.
"Although I wasn't actively looking to sell the business, Drive approached me in December 2022 and a deal was agreed quickly."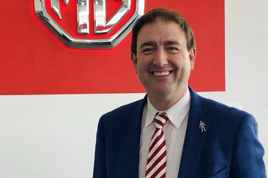 Campey added that he and Minstergate's managing director, James Cuff, will leave the business and both wish the team a successful future.
"It's now time for me to step back and spend some quality time with my wife Helen and enjoy a simpler life," said Campey, who turns 50 this autumn.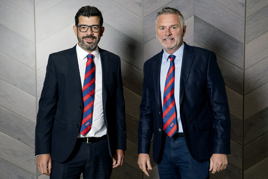 Rob Keenan, joint managing director at Drive Motor Retail (pictured, right), said: "We are thrilled that this acquisition has now been completed, enabling us to enter a new region of the UK which was not previously covered by a Drive dealership.
"Minstergate has been a very successful business for many years and is well regarded by the franchises it represents and their customers.
"We will continue to work with and support the existing teams, including giving them the benefit of our recently enhanced employee benefits scheme."
I would like to thank the team at Minstergate for their support during the acquisition process, which has been completed in a remarkably short time.
Stuart Harrison, joint managing director (pictured, left) added: "We are delighted to complete the acquisition of Minstergate, enabling us to add the Hyundai franchise to our portfolio at a very exciting time for the brand. We have built a successful partnership with MG over the past two years, so I am also pleased to expand our representation with MG at a time when the brand continues to deliver exceptional growth in the UK.
"The addition of Hyundai and the expansion with MG complements our existing business portfolio, giving us a wider geographical footprint with exceptional brand partners who we are proud to represent."
Minstergate exclusively represented Hyundai until 2021 when it added three MG dealerships to the group.