Minstergate Group has jumped wholeheartedly into the MG Motor UK franchise with the opening of new dealership sites in York, Hessle and Scarborough.
The Hessle-based retailer, which also represents the Hyundai Motors UK and Peugeot UK brands, joins the Chinese-owned OEMs network in a year in which it plans to see its scale rise to 130 locations across the UK.
MG's expansion in 2021 follows the addition of 28 new retail sites in 2020 and the addition of the new MG 5 SW EV and MG HS SUV to its product line-up as its targets continued sales growth.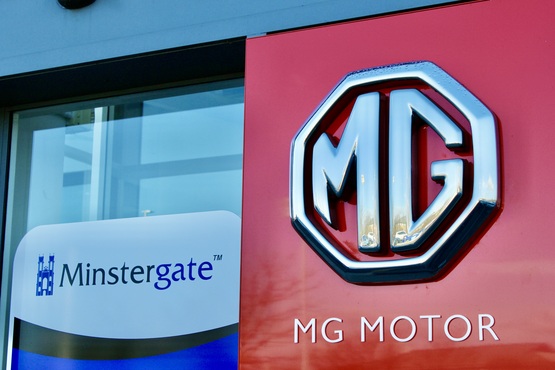 MG sales increased by 41%, from 13,075 to 18,415, in a 2020 new car market down by 29.4% overall.
Minstergate chief executive, Mark Campey, said: "MG's rapid growth and electric vehicle leadership makes it a great brand to bring into our portfolio and we're very excited to open our new MG Motor sites in Yorkshire.
"The EV market is evolving rapidly and MG's model range offers terrific value for money, great tech and a brilliant warranty package, all of which we believe will be very attractive to customers at our York, Hessle and Scarborough sites."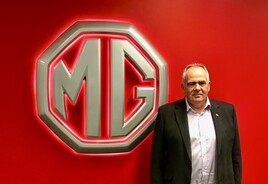 MG Motor's commercial director, Guy Pigounakis, said: "As the UK's fastest-growing car brand, the appointment of Minstergate to our network is a key strategic move and further proof that MG is a highly desirable franchise thanks to great value cars that are great to drive, packed with technology and backed by a seven-year warranty.
"Minstergate has a terrific reputation in North and East Yorkshire and we're very proud to welcome it to the MG Motor network.
"MG is also the definitive leader in affordable electric motoring and encapsulates the idea of electric for everyone, something that our dealers – and our customers – can't get enough of."
Among the most recent additions to the MG network portfolio have been: Glyn Hopkin in Milton Keynes, St Albans and Cambridge; Perrys in Huddersfield; JCT600 in Bradford; Read Motor Group of Grimsby; Drive in Bristol; Hawkins of Hayle; Tunbridge Wells MG; and Masters in Croydon.
MG currently offers six models in the UK including three plug-in cars – the established MG ZS EV, the game-changing All New MG5 EV and MG HS plug-in hybrid (PHEV).
AM Magazine reviewed the launch of the pivotal new MG5 and HS PHEV models last year.