Kwik Fit claims to have launched the 'Netflix of car maintenance' in the form of a monthly subscription service covering the cost of new tyres, wheel alignment, MOTs and an annual service.
Set to be piloted in North West and Yorkshire ahead of a planned national rollout the Kwik Fit Club scheme's launch follows research which indicated that some 17.7 million UK drivers would be interested in a pay monthly scheme for motoring maintenance – a figure which has grown by 15% since 2018.
According to Kwik Fit, the concept is especially appealing to drivers aged 18-34 (67% of this group would be interested), mirroring their greater take up of subscriptions in other sectors.
Drivers have an average of four subscriptions in sectors such as entertainment or shopping, it said.
Kwik Fit said that its monthly subscription cost would be tailored to a driver's personal circumstances, based on the car they drive, the mileage they cover and the condition of their tyres when they start their membership and said that multi-car membership could also be offered.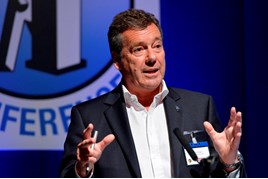 Roger Griggs, communications director at Kwik Fit says: "The growth in demand for subscription services has been dramatic over recent years, particularly with younger consumers.
"We found that drivers aged 18 to 34 have an average of six subscriptions across all sectors and two thirds of them would be interested in paying for car maintenance this way.
"It's younger drivers who are most worried about their lack of car knowledge or the fact that they could be facing a big bill when going to a garage.
"It's also these younger drivers who are most likely to put off repairs and maintenance. Benefits of Kwik Fit Club include members getting regular free health checks on their car and having regular, predictable maintenance costs instead of one-off spikes.
"If you think about buying four new tyres, traditionally car owners would pay for them all in one go – with Kwik Fit Club the cost is spread over the life of tyres – drivers are paying for them as they use them."
Last month cinch partnered with its car retail clients to launch a £35-a-month used car subscrition service through the new cinchCare service.
The subscription package includes all annual servicing costs, covers all warrantied parts and labour costs, and premium roadside cover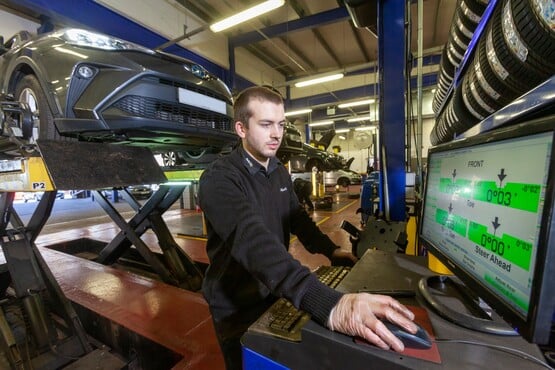 Fast-fit vehicle servicing provider Kwik Fit celebrated its 50th anniversary last week and now employs over 5,000 people in over 600 centres and its 200-vehicle mobile fitting fleet.
Kwik Fit said in a statement that subscriptions appeal to those who have regular income but don't always have the financial reserves to cover larger one-of costs.
Research conducted for the business by Opinium indicated that, while 29% of younger drivers (18-34) have been able to dip into savings to pay for repairs or maintenance.
One-in-five (19%) of the research's 2,001 respondents said that they'd had to borrow money from family or friends, while 7% have taken out a loan or got credit.
Members of the Kwik Fit Club scheme can join the programme and keep track of their subscription through an app, and although they can nominate a 'home garage', it said.