Cazoo has begun an expansion "across Europe" with the acquisition of German car subscription provider Cluno.
The online used car retail platform, which hit the headlines in recent days with reports of a £6 billion public offering, announced the completion of the acquisition of the Munich-based business for an undisclosed sum this morning (February 23).
The move comes just over two months after Cazoo acquired UK-based subscription provider Drover and a fortnight that of Smart Fleet Solutions in a move that allowed it to bring its vehicle preparation operations – previously provided wholly by BCA – in-house.
It also follows a report in The Sunday Times newspaper which said founder and chief executive, Alex Chesterman, had already cashed-out £100 million in shares from the business.
Cazoo said that its acquisition of Cluno "cements Cazoo's position as the leading player in the fast-growing Cars-as-a-Service (CaaS) market in Europe with thousands of active subscribers across the UK, Germany and France."
Founded in 2017, Cluno has grown to a team of over 100 based in Munich and claims to offer a "flexible and hassle-free alternative to car ownership", offering a choice of up to 100 car brands and models, with a single monthly subscription fee which includes the car, maintenance, service, warranty, tax and insurance.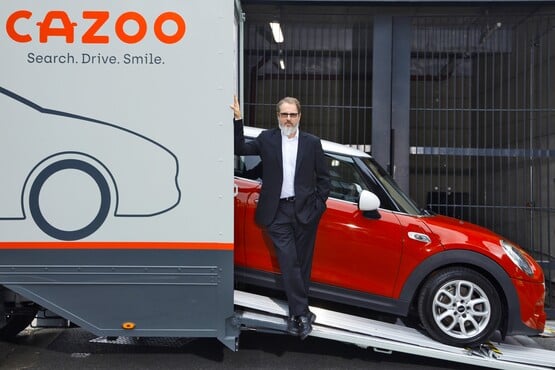 Alex Chesterman OBE, the founder and chief executive of Cazoo said: "Cluno has built a market-leading offering in the car subscription market in Germany with thousands of loyal customers and we are delighted to welcome Nico and his team to the Cazoo family.
"We will be launching the full Cazoo proposition in Europe later this year from our new European headquarters in Munich and we look forward to offering customers the option of purchasing, financing or subscribing to thousands of Cazoo cars."
Nico Polleti, the founder and chief executive of Cluno, said: "I am very proud of what we have created at Cluno in terms of both the customer experience and the team.
"The vision and strategy that Alex and his team have for developing the Cazoo brand and platform is totally aligned with ours and we are looking forward to joining forces and accelerating the digital transformation of the car buying experience across Europe."
Numis Securities Limited acted as Sole Financial Adviser to Cazoo in this transaction.
AM first questioned Cazoo about the prospect of a public offering back in October last year.
In an interview at the time, Chesterman said it was "too early to speculate" about a possible market floatation of the online car retail business, following publication of its 2019 annual financial results.
But as ASE chairman Mike Jones said that accounts prepared under IFRS suggested the possibility of future potential flotation aspirations, Cazoo Chesterman insisted it was not something yet under consideration.
AM initially speculated about the possibility of a public offering following the appointment of Stephen Morana as its new chief financial officer (CFO) back in June.
This week a spokesman for Cazoo branded Sky News reports that a floatation was being pursued, and could be completed by the end of 2021, as "speculation".
The weekend's Sunday Times reported that Chesterman had already cashed-out £100m in shares from Cazoo, however.
The stock was allegedly off-loaded, just before the firm announced that it had raised a further £240m at a £2bn valuation last September, as part of a £180m sale by investors which was not announced at the time.
A source told the newspaper that Chesterman had sold the shares to 'make room for new later-stage investors'.