Snows Motor Group has become the UK's largest franchised partner of Seat with the opening of a seventh dealership with the Spanish car brand in Basingstoke.
The opening of the new Basingstoke showroom facility, located at Aldermaston Road South, Houndmills, comes nine months after the group expanded its portfolio to 50 sites with the opening of a Cupra franchise in Portsmouth.
The Snows Seat Basingstoke site shares a location with Snows Peugeot Basingstoke and a service outlet for Citroën.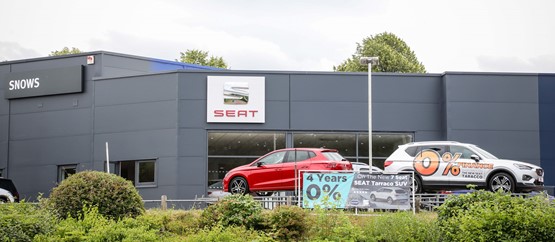 Neil McCue, group board director, Snows Motor Group, said: "There is clear consumer demand for Seat's models and Snows is well positioned to help the well-respected brand reach out to customers old and new.
"We already work with Seat with six other franchise partnerships across southern England, and Snows Seat Basingstoke makes us the marque's largest franchise partner in the UK at seven.
"There are 19 of us here at Snows Seat Basingstoke, drawing upon extensive auto retail experience to ensure customers receive Snows' exemplary service."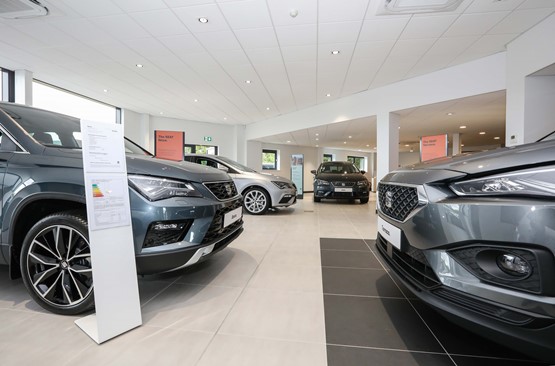 As well as Basingstoke, Snows has Seat UK dealerships on the Isle of Wight and at Poole, Portsmouth, Salisbury, Southampton and Yeovil, with sales and servicing.
The Spanish manufacturer set a record in 2018, selling 517,600 new vehicles – a 10.5% rise on the previous year and the largest sales volume in Seat's 68-year history.
In the first half of 2019 the growth has continued in a faltering market, with registrations up by 5.24% to 37,778 (2018: 35,896) during the period to June 30, according to registrations data published by the Society of Motor Manufacturers and Traders (SMMT).
Snows Motor Group has also been investing away from the Seat franchise.
The AM100 2019's 46th-placed franchise retail group by turnover – with revenues of £370m achieved in 2018 – also unveiled a revamped Mazda Portsmouth showroom which has been "transformed" following its acquisition from Perry's Fiat, Mazda and Peugeot last October.