Wilsons Group has opened new Alfa Romeo and Jeep dealerships at its recently redeveloped 10-car FCA Group showroom in Epsom.
The Surrey-based car retail group has added to the two brands to a portfolio which already included FCA Group's Abarth and Fiat franchises, alongside Citroen, Dacia, Hyundai, Nissan and Peugeot.
All four FCA Group brands will be housed under one roof in a 10-car showroom at Wilsons' Kiln Lane facility.
The new-look dealership was officially opened at a VIP launch event on Friday (14).
David Wheatcroft, managing director of Wilsons Group, said: "This is one of the most exciting new dealer openings we've ever had.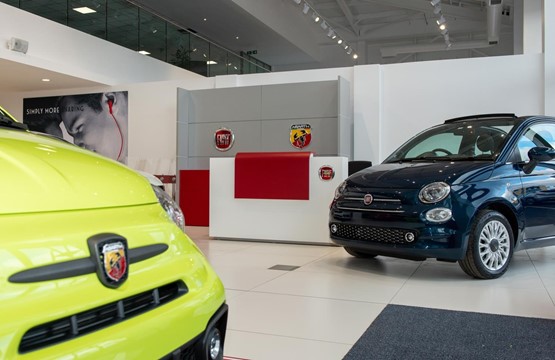 "Normally, a new dealership represents just one brand, but this gives us four brilliant brands in one and we couldn't be more thrilled.
"The line-up already includes models like the Fiat 500, Alfa Romeo Stelvio and Jeep Cherokee and there are many more exciting models in the pipeline."
Wilsons Epsom's new FCA Group showroom sits on a larger complex of Wilson Group dealerships incorporating a 1,000-car forecourt.
There's also a specially equipped three-bay workshop featuring all the latest FCA-Group diagnostic equipment and manufacturer-trained technicians.
Lee Titchner, network development director at FCA UK, said: "We are delighted to be strengthening and extending our relationship with such a long-standing and successful dealer group like Wilsons.
"It's great that motorists in this part of Surrey and Greater London will now have much more ready access to our fabulous model line-up and exciting future models in what promises to be a hugely exciting year for all our brands."
In an interview with AM last year, the FCA Group's UK managing director, Arnaud Leclerc, described the OEM as a "challenger brand" as its struggled to live up to the profile of its marques.
Last November, however, AM reported that the FCA Group's representation among the AM100's top retail groups may now grow as a period of franchise consolidation follows the manufacturer's planned merger with PSA Group.
While joint retail sites bringing together the resulting manufacturer group's 15 brands in any single multi-brand car retail locations were deemed unlikely by ICDP managing director, Steve Young, said at the time that he expects clearly defined "winners and losers" to emerge from the new automotive giant.