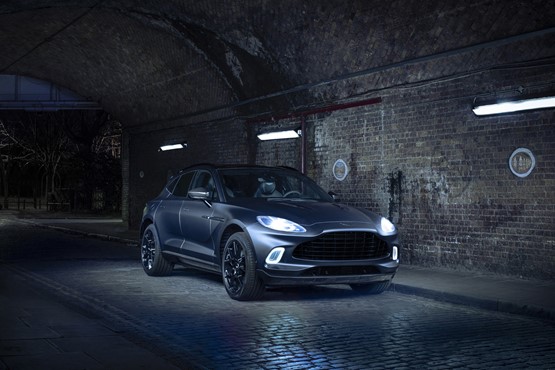 Stoneacre Motor Group's Aston Martin Newcastle sports car dealership is set to host the UK public debut of he 'Q by Aston Martin' DBX and Valhalla supercar on March 6.
The 'Q by Aston Martin' DBX and Valhalla will both make an exclusive appearance at the dealership, on The Silverlink, Newcastle, following the cancellation of the Geneva Motor Show 2020 due to the risk of the coronavirus outbreak.
While car manufacturers rushed to arrange alternative arrangements for the various product unveils planned for the global expo event, the Thorne-based retail group benefitted, becoming a stand-in host for the British carmaker's striking new models.
'Q by Aston Martin' is the brand's bespoke service, that enables buyers to personalise their car however they wish.
The DBX demo car showcases a range of bespoke 'Q by Aston Martin – Commission' and exclusive 'Q by Aston Martin – Collection' design features.
The example of the brand's recently-unveiled SUV which will appear at Stoneacre's site highlights the "rule-breaking" customisation that is achievable through the marque's 'Q by Aston Martin' service.
Alongside the DBX will sit Aston Martin's latest limited-edition hypercar, the Valhalla.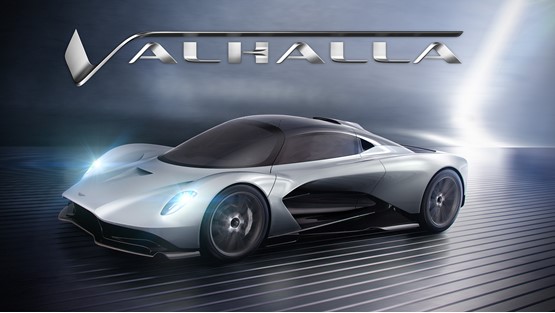 Named after the warrior's paradise celebrated in ancient Norse mythology, Valhalla employs lightweight construction methods and radical aerodynamics pioneered in Valkyrie.
Valhalla is powered by a turbocharged V6 petrol engine and battery-electric hybrid system. Just 500 will be built.
Aston Martin Newcastle dealer principle, Paul Thursby, said: "With Newcastle having a Q Lounge at the dealership, we are delighted to show some of the individuality and personalisation clients are able to express onto their new Aston Martin, making each car truly unique, in the form of the DBX which was specially commissioned for the Geneva Show.
"Having the Valhalla prototype on site, and being the first dealer in the world to have the car in our Newcastle showroom, is truly an honour, and we are excited about the interest the car has created, and looking forward to showing Guests the future of Aston Martin right here on the Silverlink."
In November last year Cambria Automobiles chief executive, Mark Lavery, said that Aston Martin's debut SUV – the St Athan-built DBX – would double sales volumes for the iconic sports car brand's UK franchised dealers.
The long-awaited unveiling of the 550PS DBX took place in Beijing, China, on November 20 with the claim that it would "propel the brand to new heights worldwide" and Lavery said that the new model will deliver on Aston Martin's aim to sell 4,000-per-year globally.
Pressure is on for the new model to succeed.
Last week Aston Martin revealed a £104.3 million pre-tax loss for 2019 as wholesale volume – sales of cars to dealers – dipped by 9%.
Higher selling costs and lower profit margins also hit the brand, resulting in a 9% decline in revenues, to £997m.