Devonshire Motors has launched a "DM Stay Safe" initiative to reassure customers and employees of stringent efforts being made to sanitise its cars and showroom premises amid the COVID-19 coronavirus pandemic.
Nathan Tomlinson, the owner and dealer principal at the award-winning Devon retailer said that the principals of the new initiative – launched with the help of a new web page, customer videos and other marketing materials – would now underpin every process in his business.
He described DM Stay Safe as "a complete overhaul of the dealership's operational model", stating that it extended to internal processes, policies and working guidelines along with external marketing and customer support.
AM is urging retailers to share their experience of trading during the COVID-19 coronavirus outbreak via its two-minute, quick-fire 'COVID-19 car retail recovery survey'. Click here to take part.
"DM Stay Safe will underpin everything we do going forward, every service we provide in sales and aftersales will conform to the key principles, all our marketing activity, social media and outgoing communications are being amended and all our internal processes are being redesigned and procedures rewritten accordingly," said Tomlinson, whose business has claimed the AM Awards' best dealership and best aftersales awards, and multiple AM Best Dealerships to Work For awards.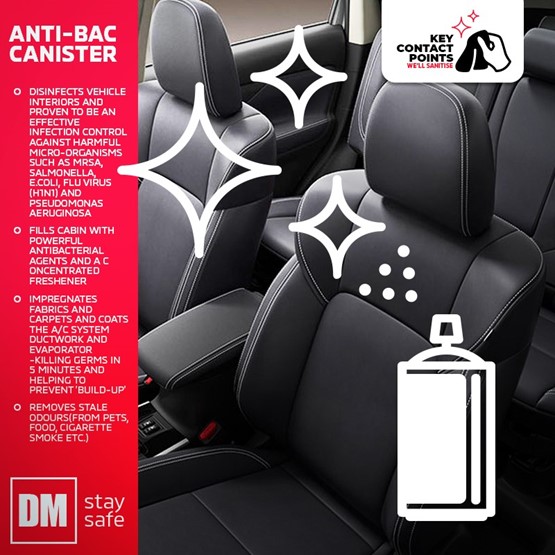 "We're essentially rebranding every sales, service and parts process stage by stage to allow the business to continue to provide our regular services whilst at the same time ensuring that the health and wellbeing of customers, employees and the local community aren't compromised in any way.
"I think this is really important, not only to give customers some confidence but equally to ensure that when we are able to bring staff back into the business, they too feel safe and are able to adapt. To do that we need to look and feel different."
Guidance from the National Franchised Dealers Association (NFDA) and subsequent confirmation from Government's Department for Business, Energy & Industrial Strategy (BEIS) that car retailers can continue to sell vehicles online has alerted the wider sector for a need for a recovery strategy.
The importance of an automotive retail recovery was highlighted by a Society of Motor Manufacturers and Traders (SMMT) vehicle production report today (April 30), which revealed that car manufacturers had lost an estimated £8.2 billion so far due to stalled production and sales.
Devonshire Motors' approach highlights a need for trust and reassurance to be at the heart of car retailers' efforts to reassure customers and staff that they can act responsibly in re-commencing their trading operations.
As part of the DM Stay Safe service, Devonshire Motors has pledged to abide by the following principles:
Full adherence to Government guidelines for social distancing and safe working practices.
Vehicles and keys will be meticulously and fully sanitised before contact AND again after contact.
At all times, the safety of customers, employees and local community will take precedence over anything else.
Our level of service and support will remain prompt, bespoke and will be provided by our own team that customers know and trust.
Everything we do will be fully consultative so that we can ensure customers have comfort and satisfaction from every vehicle we sell, every part we sell or every workshop service we provide.
We will work with our customers to provide solutions to any vehicle concerns or problems they encounter, or have encountered, as a result of the coronavirus pandemic.
Customers will not pay a penny extra for any support or bespoke service we provide that has been adapted as a result of the coronavirus pandemic.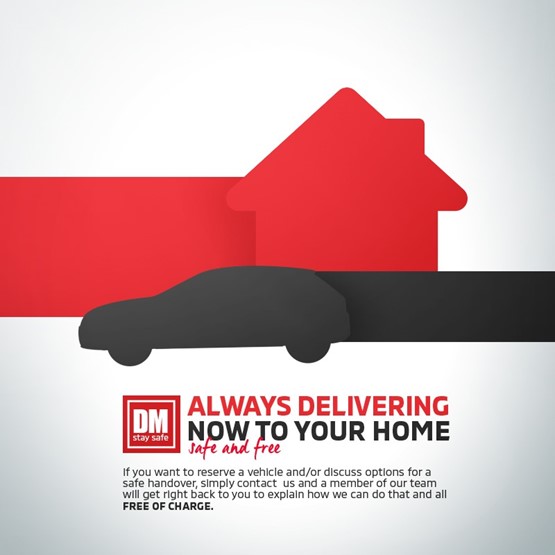 Tomlinson said: "DM Stay Safe was created as a result of inspiration from across the industry, and the need to introduce a framework to organise growth and development from the holding position we've ended up in.
"Partly because I think we're all going to have to take responsibility for developing our own 'new normal' in the short-term, but also because I think we have a responsibility to balance business and safety for much longer than that.
"It's entirely possible that this is a journey which will require us to emerge at the other side of the COVID-19 pandemic looking completely different to how we did when we went in."
At present 19 of the Devonshire Motors business' workforce of 55 are currently operation, providing skeleton support across sales, service, parts and accident repair.
Tomlinson said he hoped that the DM Stay Safe initiative would allow his business to begin a phased return of its furloughed staff.
He said: "As we start to bring DM Stay Safe on-stream we are aiming to match demand and social acceptance of our services with a balanced return of some more employees who are currently furloughed."