The PSA-Group owned Robins & Day car retail group has opened three new Distrigo parts hubs within the last four weeks.
The AM100 retail group said that each new facility is a relocation and significant expansion of its previous operations in Derby, Birmingham and Bristol.
The move is required as PSA adds Vauxhall into its Distrigo Parts Distribution network from July 2020, it said, with the withdrawal of direct parts supply to Vauxhall dealers.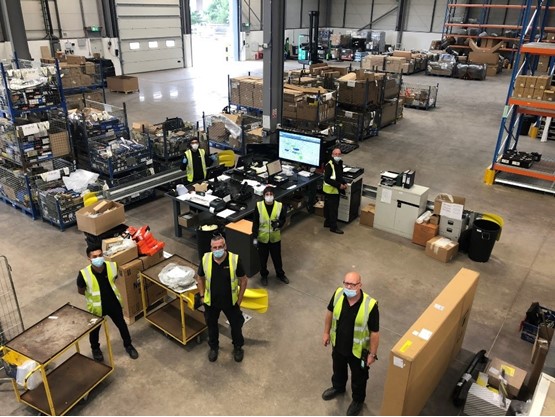 The parts hubs will now also supply Vauxhall parts, as well as the existing manufacturer ranges for Peugeot, Citroen and DS vehicles, the group's Eurorepar all-makes range, and supplier brand parts ranges.
Simon Tarrant, after sales director at Robins & Day, said: "This investment supports our aim to be a dominant player in parts logistics for PSA brands.
"Following the relocation of Parts West London to Hayes we now have four new Distrigo Hubs attacking this opportunity, with our Manchester site moving to its new warehouse in September."
Derby and Bristol are each brand new 35,000sq-ft warehouses, with Birmingham being a full refurbishment of a 52,000sq ft unit, each with brand new racking, material handling equipment and stock of more than 40,000 lines at each site.
Robins & Day says that the stock holding, together with a fleet of 45 fully tracked vans across the three sites will provide leading customer service levels from the South West region, through the West and East Midlands.
Tarrant said: "Delivering excellent availability and service levels to the PSA brands' authorised repairers and Eurorepar car services garages is essential to us; in particular, this allows dealers to reduce their stocks and cost-base for greater profitability."
James Weston, chief executive at Robins & Day, said: "Parts distribution has become an increasingly important part of our business model.
"From small independent repairers, to large body shop groups, our scale allows us to deliver exceptional customer service.
"The addition of Vauxhall is an exciting growth opportunity, and a chance to increase our level of innovation in this area."
The first Distrigo parts hub was opened by PSA-owned AM100 dealer group Robins & Day in February at Hayes in West London.