West Way Nissan believes that its shift to a digital aftersales process during the COVID-19 lockdown period could save it 10,000 hours a year of "productive time".
The Nissan-owned car retail operation has implemented new contactless check-in software – developed in collaboration with automotive digitalisation expert RTC Automotive – across its 14 locations and group marketing director, Sara Harris, said that the effect on the business has been transformative.
"The paperless solution and self check-in functionality is central to our post-lockdown aftersales business model," she said.
"Not only has it given customers the confidence to return to our locations, it also streamlines how our teams operate – automating administrative procedures, removing the inefficiencies of a paper-based system, and freeing up space that was previously reserved for physical storage.
"As a result, we have more time to focus on work throughput and customer service quality – which is crucial as our sites work to maximise every opportunity to make up for lost time.
"Across our 14 sites, we will potentially free up 10,000 hours a year to spend on revenue-generating activities, instead of regulatory paperwork."
The innovative software solution is the result of a partnership between RTC and West Way with the support of Nissan Europe to ensure it meets warranty requirements.
The intended roll out was escalated to ensure the reduction of contact points and making the facilities COVID-secure.
Rather than using a physical job card, the paperless solution eliminates common pitfalls of the job card set-up, such as repeated reprints of job cards, damage, loss, storage and potentially illegible handwritten notes.
Staff can also get real-time status updates on job progression, with a digital stamp ensuring a robust audit trail.
The self check-in solution sends the end-user an encrypted link to an online check-in portal, where they can review and approve the work to be carried out before handing keys over at a dedicated service point.
Simon Coates, product director at RTC Automotive, said: "Providing the ability for consumers to check-in online using their own devices was a natural extension to our evolving digital workshop strategy.
"West Way Nissan's invaluable input meant we could tailor the tool to the real-life needs of dealers and manufacturers, identifying and focusing on high-impact areas in terms of time savings.
"We have been working with West Way Nissan for more than 10 years, and it's been heartening to see how our digital solutions have helped ensure all their sites are not just COVID-secure but also highly productive.
"The take-up of our self-check-in option by customers has been extraordinary and demonstrates not just that the technology is highly effective, but that as we emerge from a crisis there is still real demand for traditional dealerships who put customers' needs first and offer safe, professional aftersales care."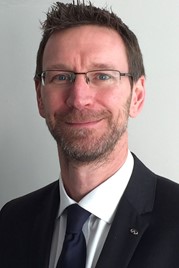 Back in June Jon Roberts, the former UK country director for Nissan's luxury arm Infiniti, was appointed as the new managing director of West Way.
Speaking at the time, he cited digital innovation as a key element of plans to progress the group's operational efficiencies.
Roberts said: "There will no doubt be significant challenges ahead as our showrooms re-open over the coming weeks however, there are also exciting opportunities to innovate and develop our e-commerce offering across sales and aftersales.
"I look forward to leading West Way and collaborating with NMGB colleagues to help our industry reshape car retailing and secure a bright future."