Car retailers impacted by the new 'Tier 4' COVID-19 lockdown restrictions imposed in the South East were among businesses who told BDO that the incoming vaccine will deliver a "sharp recovery" from the pandemic.
Prime Minister Boris Johnson joined leaders in Scotland and Wales in imposing severe trading restrictions in the sector over the festive period in an announcement on Saturday (December 19) as increasing numbers of businesses now look to the vaccine's rapid roll-out as a route out of the current crisis.
Buoyed by news of vaccine trial successes, over half (65%) of businesses surveyed in the South Central region as part of the BDO Rethinking the Economy survey predicted they would fully recover within just six months once a vaccine for COVID-19 is made available and 94% predicted that they will recover within a year of a vaccine roll-out.
The outlook highlights the importance of the COVID-19 vaccine on businesses hopes of a strong performance in 2021 and as a ray of light for retailers also absorbing the potential impact of Brexit in the new year after Government effectively locked down the South East with the introduction of the new 'Tier 4' restrictions yesterday (December 20).
New restrictions
In Wales, its Level 4 restrictions were also introduced from midnight on Saturday (December 19), sparking the closure of all non-essential retail in the country, while mainland Scotland will enter its higher Level 4 restrictions for three weeks from Boxing Day.
In his public address on Saturday the Prime Minister returned many English car retail businesses to showroom closures with the introduction of the new Tier across Kent, Buckinghamshire, Berkshire, Surrey (excluding Waverley), Gosport, Havant, Portsmouth, Rother and Hastings.
It will also apply in London (all 32 boroughs and the City of London) and the East of England (Bedford, Central Bedford, Milton Keynes, Luton, Peterborough, Hertfordshire, Essex (excluding Colchester, Uttlesford and Tendring).
Johnson said: "People must work from home if they can, but may travel to work if this is not possible, for example in the construction and manufacturing sectors. People should not enter or leave Tier 4 areas, and Tier 4 residents must not stay overnight away from home. Individuals can only meet one person from another household in an outdoor public space."
Like England's new 'Tier 4', Wales' Level 4 restrictions demand that car retailers only trade cars in a click and collect fashion, with transactions taking place remotely and test drives prohibited.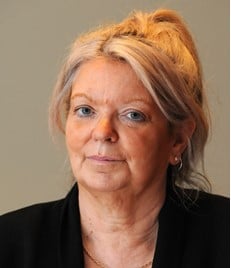 National Franchised Dealers Association (NFDA) chief executive, Sue Robinson, said: "Over the past months, franchised retailers have taken extensive steps to operate to the highest safety standards adhering to the Government guidelines to protect staff and customers.
"Franchised dealers are resilient and have been adapting to provide 'click & collect' services to their customers.
"However, a further, sudden closure of physical showrooms will have a significant impact on businesses which are already faced with the uncertainty of Brexit, whose outcome is yet to be clarified."
Taking to Twitter to share his
Robert Forrester, the chief executive of Vertu Motors, said: "Following the latest urgent announcement, our London and Home Counties dealerships look to be impacted.
"Service is not affected but sales will see a move back to click and collect and home deliveries. We are nimble and will let customers know the details soon."
Vaccine hopes
The latest developments in the fight against COVID-19 have served to heighten hopes of a vaccine's impact.
Almost a third (32%) of respondents to BDO's recent survey said that they had already made significant changes to their 2021 business plans following the news of likely vaccines.
Over half of businesses (51%) also reported feeling more optimistic about the UK's economic recovery compared with three months ago.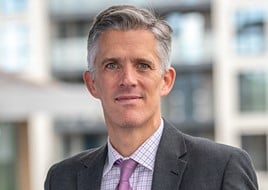 Steve Le Bas, partner at BDO in Southampton, warned that there remained "some way to go", however.
He said: "The news of potential vaccines is really encouraging and has given businesses across the region a much-needed boost; however, there is still some way to go with significant challenges still ahead.
"Businesses will still need to survive a difficult winter on low cash reserves, coupled with uncertainties about additional lockdowns and varying regional restrictions.
"But we are finding that many businesses are starting to feel optimistic about the future and are making plans accordingly."