Arnold Clark has set aside its car sales priorities with the opening of a £5 million Alternative Fuel Vehicle (AFV) Innovation Centre which aims to educate motorists on the benefits of EVs.
The AM100 car retail group regenerated a former Phoenix Car Company dealership to create the building which at the heart of a project developed in partnership with Transport Scotland, OLEV, Scottish Power, Energy Saving Trust, Go Ultra Low, Strathclyde University and The NVT Group.
The facility, on Dumbarton Road in the West End of Glasgow, is not intended as a car sales location, instead prioritising education on AFVs as the UK heads towards a 2030 ban on the sale of purely petrol of diesel-powered internal combustion-engined (ICE) cars.
Arnold Clark chief executive and managing director, Eddie Hawthorne, said: "There are a lot of myths and misconceptions about EVs. And this is something we as an industry need to educate our customers about, which is what we're trying to do.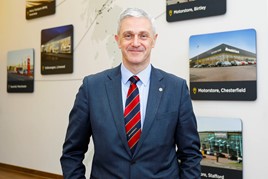 "We've invested well over £5 million in our Innovation Centre in Glasgow. It's not a site we are selling anything from. It's specifically an innovation, information and educational centre.
"The centre displays alternative fuel vehicles from all the manufacturers we represent, plus some we don't.
"We currently have 60 vehicles on-site. These include fully electric, plug-in hybrids, hybrids, and commercial vehicles that are also alternatively fuelled."
There will be five dedicated Innovation Centre product geniuses working at the facility – who will specialise in alternative fuel vehicles – to advise customers.
Customers can test-drive a vehicle of their choice, including the Renault Zoe, Mini Electric, Hyundai Kona, Kia e-Niro and BMW i3.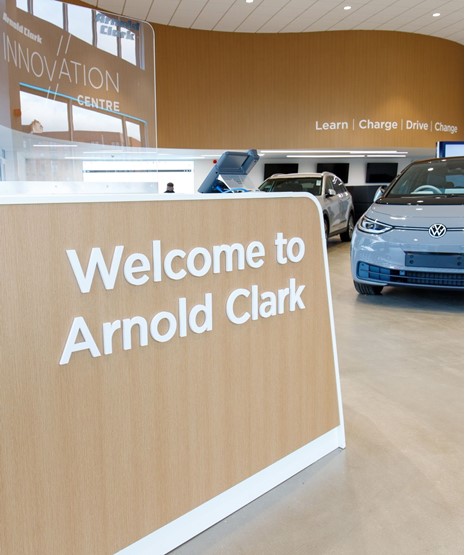 The centre is owned and operated at Arnold Clark but its partners in the project will also contribute insight into about how AFV technology is shaping the way we drive.
Describing the holistic approach taken to meet visitors' motoring requirements, Hawthorne said: "We ask the right questions – 'What's right for you? What do you need? What's the best vehicle and package that works for you?' – and then obviously we want to talk to them about charging, infrastructure, where they'll charge it, and that's why we're partnering with other people.
"What we're trying to do at the Innovation Centre is just showcase everything that's out there, and it's not just about electric vehicles."
As well as providing a vital resource for motorists looking to make the switch to an AFV, the new Glasgow Innovation Centre will also benefit Arnold Clark employees, providing them with an opportunity to learn about advancing technology through training available on-site.