Quest Motor Group will close the doors to its Citroen, Suzuki and Vauxhall multi-brand car dealership in Maldon to bring an end to 100 years of operations in the Essex town.
The car retail group said that the decision to close the location, consolidating its business at its other franchised site 30-minutes away in Braintree, had come in response to a COVID-accelerated shift to online retail among customers.
A statement issued by the group just days before April 12 reopening of car showrooms across the UK said that predictions that "retail is never expected to go back to normal" had prompted it to shift its focus towards increased online retail.
It said that it would continue to support its existing Maldon customers with the help of a fleet of courtesy vehicles and a 'collect and return' option for its aftersales department.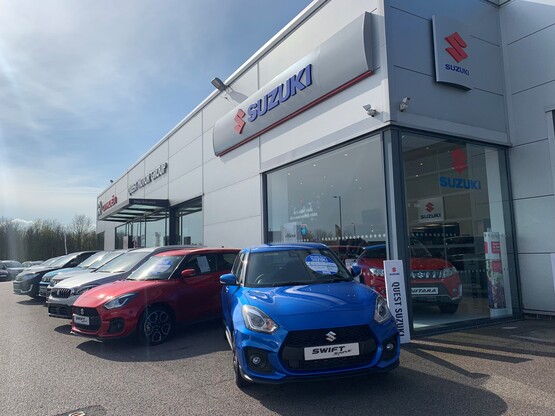 Robin and Martin Gozzett, the owners of Quest Motor Group, said: "The Maldon dealership's relocation was a difficult but necessary decision.
"We must adapt our business in-line with rapidly changing consumer behaviour, ensuring we continue to meet customers' expectations while strengthening our business for the future.
"Over the past few years, we have been investing in our digital strategy, with the ability to buy or finance your car online. We also offer detailed 365-degree imagery inside and out of vehicles, a 14-day money-back guarantee and more.
"We feel confident that with the great reputation we've built in Essex, our customers will continue to take advantage of our more convenient and affordable options at our Braintree dealership; which offers servicing and repairs for all makes and models of vehicle, as well as approved servicing and repairs for Vauxhall, Citroen and Suzuki vehicles."
Quest Motor Group was founded in Maldon by Jim Gozzett back in 1924 and claims to be one of Essex's longest-established franchised dealerships.
The business was started with Vauxhall and Bedford franchises on the Maldon High Street before opening a second dealership in Braintree during the 1950s.
In 2007 the company outgrew its Maldon dealership on the High Street and relocated to Wycke Hill, Maldon, expanding its offering with the Vauxhall and Saab brands, later replacing Saab with Citroen and adding Suzuki in 2018.
Ahead of the outbreak of COVID-19 coronavirus last year, AM reported that Quest had credited its new Ecommerce platform for helping it to the most successful month of car sales in its history.
It had set the new record in January, just five months after the introduction of a new 'omni-channel' approach to online and offline vehicle sales, underpinned by GForces' NetDirector Auto-e ecommerce platform.
Quest highlighted its intention to drive its used car sales volumes to over 200-per-month with the help of online retailing in annual accounts for the period to May 31, 2019, which revealed a turnover of £34.2 million (2018: £32.8m).
In this week's statement about its Maldon site closure, Robin and Martin's statement added: "Our Maldon customers will soon be receiving a letter from us, explaining that our Maldon dealership will be closing at the end of May 2021 and our commitment to continue to support them for all their vehicle requirements going forwards.
"We have enjoyed working with the Maldon community for almost 100 years, and we hope all our lovely customers will make the short journey to visit our Braintree dealership where we will make them most welcome or use our convenient online options."