Cambria Automobiles chief executive Mark Lavery has said that the group has experienced "tension" from certain OEM partners over COVID safety measures which have seen customers turned away from its car showrooms.
The boss of the AM100 luxury and performance car specialist, which counts Aston Martin, McLaren Automotive, Lamborghini and Rolls-Royce Motor Cars among its partners, said that some displeasure had been expressed as a result of an ongoing appointment-only policy aimed at protecting customers and staff.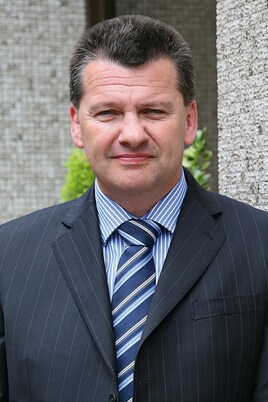 Lavery told AM that there remains a sense that some franchises "don't fully understand the risks that our people have had to face" as he continued to prioritise the safety of staff and customers.
"I think it's sometimes lost on some OEMs exactly what it's like to be operating on the front line," he said.
"Our staff are still taking regular lateral flow tests and our approach to our guests is that if you haven't got an appointment then you are not coming into the facility.
"We've taken every step possible to ensure that our associates and guests are as protected as possible. That's resulted in some tension, in some cases, where we've had to ask customers to leave the premises and book an appointment.
"The OEMs, sat in their offices, don't fully understand the risks that our people have had to face."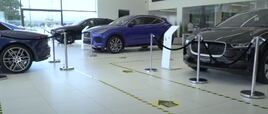 He added: We cannot lose sight of the fact that there is a virus out there. If you are bringing people into the showroom unscheduled, without a test and not knowing what they're coming in for, that exposes people to undue risk."
Lavery was speaking to AM following yesterday (May 5) publication of a trading update for the first half of Cambria's financial year, to February 28, revenues down by 16% to £254.7m (H1 2020: £303.1m) as underlying profit before tax rose 55.5% at £9.8m (H1 2020: £6.3m).
He used the interview to highlight the "incredible" work of the group's workforce and management team throughout the COVID crisis and once again express the "difficulty" of redundancies made to preserve its financial position in 2020.
And while the an underlying net profit margin of 3.83% (H1 2020: 2.07%) a period-end balance sheet with net assets of £79.5m (H1 2020: £68.5m) and net debt reduced to £5.6m (H1 2020: £6.0m) in its H1 results showed that the business had emerged in resilient fashion, he expressed caution about ongoing industry concerns.
Lavery said that he global shortage of semiconductor microchips was a particular problem, with the resulting shortage of new cars exacerbating limited supplies of used cars which was keeping values high.
Lavery said that the group had enough used car capacity to ensure it could "accelerate out of the crisis", but said of the new car situation: "With one of our brands we currently have one car left for the remainder of this month. Ford has said it will produce 1.2 million fewer cars as a result of the semiconductor issue. New car supply is a concern."
Cambria had planned to grow through acquisition as it emerged from the COVID crisis, but the final stage of its four-point roadmap to recovery has been put on hold for now.
Lavery cited strong the financial results of Waylands Automotive, Swansway Group, Lookers and Pendragon as a sign that the automotive retail sector had emerged from 2020 in far better shape than many expected thanks partly to Government stimuli and strong used car residuals.
He said: "We had thought the outcome of the crisis would be lots of opportunities
"We were hoping to have the opportunity to buy by now, but if you buy anything in the short-term you'll be paying top dollar."
Lavery added: "A year ago I predicted a Darwinian evolution of the car retail sector and thankfully that hasn't proved to be the case.
"Ultimately, we have to be thankful that we have emerged with a resilient business. We're leaner than ever and remain in a position that allows us to explore the possibility of acquisitions and growth."