Automobili Lamborghini has revealed its new showroom design aesthetic which is under roll out for its global retailer network.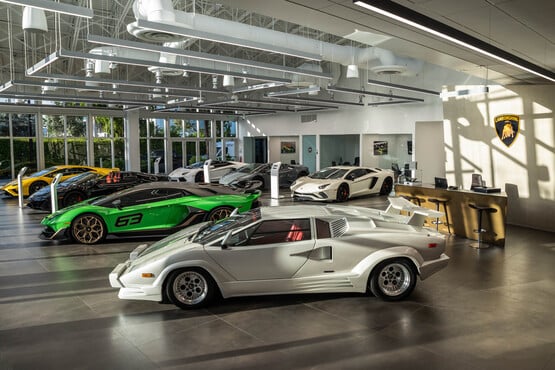 Lamborghini Miami in America is the first dealership in the world to adopt the new styling, which Lamborghini has designed to have eye-catching exteriors and "pure, modern and state-of-the-art design that is consistent with Lamborghini's core values".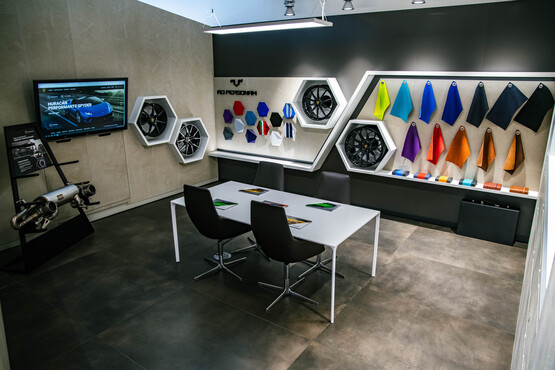 Characterized by polygons, sharp forms, raw surfaces and a diffusion of light and color, Lamborghini Miami provides a 360-degree retail experience to its customers that is representative of Lamborghini's modern and cutting-edge aesthetic.
Chairman and chief executive Stephan Winkelmann said at the dealership's relaunch: "This new corporate identity will help to enhance the experiences of the loyal customers, while transitioning the company to a new era of electrified cars beginning in 2023."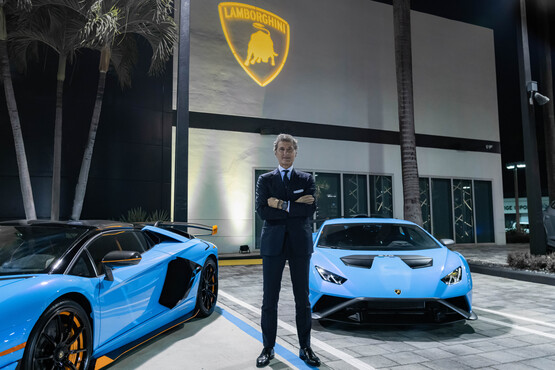 Lamborghini said the new retail experience was built with a high level of customisation in mind.
An Ad Personam area provides samples of exterior and interior finishes available for each vehicle, including soft leathers, carbon fibre accents and special paint colours, to help customers to outfit their Lamborghini of choice with a personalised combination of colours and materials.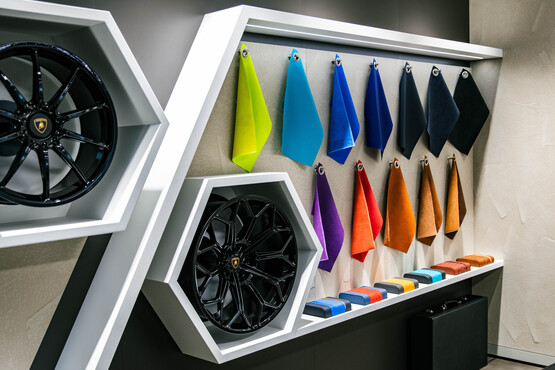 While the full range of Lamborghini models remain on prominent display, vibrant video walls give clients insight into the world of Lamborghini.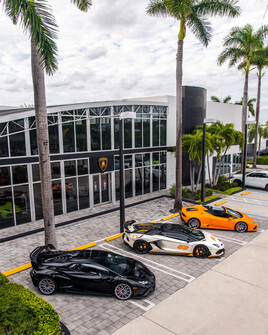 The Collezione Automobili Lamborghini area features a dedicated space for Collezione Automobili Lamborghini clothing and accessories, available for purchase in store or online.
In 2021 Lamborghini revealed that it will invest €1.5 billion (£1.29bn) to cut its CO2 emissions output in half by 2025.
The Italian supercar maker revealed it was set to launch a fully-electric vehicle (EV) – a fourth model for its current line-up – in the second half of the decade while taking steps towards a "sustainable future" at its Sant'Agata plant.
The UK network of Lamborghini dealers has grown significantly in the past decade, with Parks of Hamilton, Rybrook and Cambria among the AM100 groups taking on the franchise.
HR Owen, which was previously the sole retailer for Lamborghini, with showrooms in London and Manchester, revealed in 2021 it will build a £30 million supercar 'destination' retail site at Hatfield which will be home to Lamborghini and Bentley outlets and others offering used luxury cars.