HR Owen is set to become the first international car retail partner of US-based hypercar manufacturer Czinger Vehicles.
Czinger said that it hoped to open up the European market for its high-performance 21C car, which delivers more than 1,200PS via a twin turbocharged 2.9-litre V8 hybrid drivetrain and will easily exceed 200mph according to early tests.
Just 80 21Cs will be built, with the car set to make its dynamic UK debut with an appearance at this summer's Goodwood Festival of Speed.
A sttament issued via HR Owen sai that the AM100 car retail group was "excited" to work with the new brand.
Czinger will add to a HR Owen franchised portfolio including coachbuilders like Radford, pure-EV hypercar manufacturers like Rimac Automobili, and supercar brands including Bugatti, Lamborghini, Rolls-Royce and Bentley.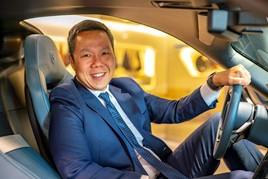 "We've always chosen to work with the very best automotive brands in the world, and we don't add another partner to our roster without serious consideration," said HR Owen chief executive Ken Choo.
"The Czinger 21C is a very special car, designed without limitations of cost. It sits at the very top of the automotive hierarchy, offering an experience that even some of the most established and sought-after supercar brands in the world would struggle to offer. It is the crowning glory to a car collection. The ultimate track day car. The genesis of a new brand."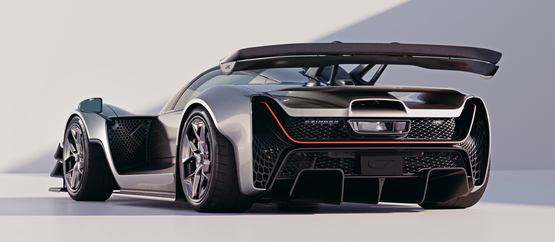 Czinger co-founder Lukas Czinger said: "As the foremost luxury automotive dealer in the UK, HR Owen is an instantly recognized and respected international brand. As we grow our global presence and our vehicle portfolio, collaborating with the right, best-in-class, partners is critical.
"Together with H.R. Owen, we will introduce a new era of automotive performance and technology to the UK market."
In January HR Owen reported a seven-fold rise in pre-tax profits in its 2020/21 annual financial results.
Profit before tax swelled from £1.9 million to £13.7m in the 12-month period to June 30, 2021, according to the results published via Companies House.
This year the group, profiled by AM back in 2020, is set for the latest phase of its growth with the opening of a 5.4-acre Bentley, Lamborghini and Maserati supercar dealership megacentre at Hatfield, Hetfordshire.
The £30m Hatfield development will increase HR Owen's showroom portfolio from 14 to 17 and take its tally of Bentley and Lamborghini franchises to four each.