Norton Way has reimagined its used car retail model with the launch of its new Carverse dealership in Knebworth.
The Letchworth-based AM100 car retail group hopes to sell 150 cars a month from the plush new retail space which was officially opened, in a previously derelict car retail site of London Road, at the start of this month.
Business manager James Rodwell, who made the move from Letchworth Nissan to be part of the Carverse operation, told AM: "This is a completely new project for the group. It's never had a car supermarket before and the way that Carverse has been approached is also really different.
"Carverse has been designed for customers to transact online at home, or here in the showroom, and we've worked really hard to create a really plush and relaxed environment to buy a car in."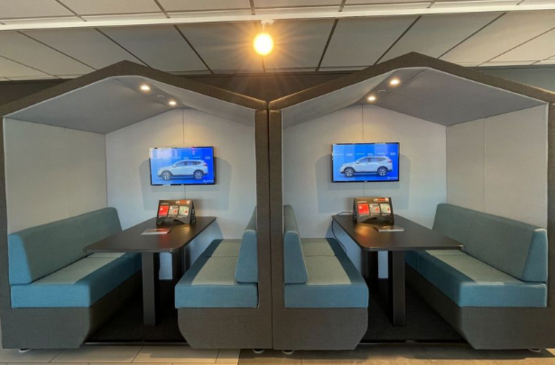 Rodwell said that Carverse currently has around 140 vehicles in stock, but aims to grow that to a capacity of around 250.
Vehicles will be carefully prepared to the highest standard and each will be advertised online with at least 90 images, he said.
Rodwell added: "There are no plans for more Carverse sites at the moment – as far as I'm aware – but the success of this site is likely to shape directors' decisions on its future growth."
Norton Way appears to be exploring used car supermarket model that has become a core element of many franchised car retail group's portfolios in recent months.
Among those driving the concept of used car sales to new heights is Pendragon's re-launched CarStore operation, Inchcape's bravoauto and Peter Vardy's Carz.
Lookers chief operating officer, Duncan McPhee, also told AM of its plans to move more assertively into the used car space with the launch of new retail sites.
Norton Way was praised for its fresh approach to retail at the AM Awards 2021, where Norton Way Nissan emerged victorious in the EV Dealership of the Year category.
Its electric vehicle expertise is likely to serve it well in its new used car venture.
In the group's awards entry from last year corporate director Richard Siney said: "We believe that the only way for EVs to be deployed and adopted at scale will be if they are integrated in a much more organic way into the users' lives and the transport infrastructure."