A trial to determine whether to refund a woman who bought a £142,000 Bentley Bentayga luxury SUV only to find it could not tow her caravan may set a "significant precedent" for car retailers.
That is the claim of Ian Ferguson, founder of consumer advocacy firm Rejectmycar.com, which took up the case that is new expected to go to trial in Q4 after Sheriff Principal Aisha Anwar threw out the appeal by Glasgow Bentley franchisee Parks Motor Group.
"If this case goes all the way to the proof stage I fully expect the case to go against Parks and that will be a major issues for car retailers generally," Ferguson told AM.
"This case will set a precedent that could determine how car dealers deal with their complaints in the very early stages in future.
"In so many cases it is the right thing to do to listen to the customer and offer a refund at the earliest stage but all too often ego can take over and a costly battle ensues."
Parks Motor Group sold grandmother-of-two Elizabeth Deas, of Airdrie, the used Bentley Bentayga in February 2020, charging £3,000 to fit a tow bar.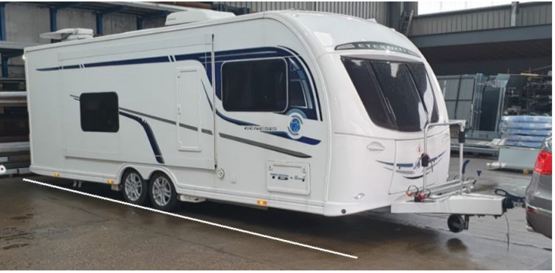 However, the unit that was fitted was at an incorrect height – 500mm instead of 420mm – meaning that her caravan's rear end would strike the ground if towed.
Efforts to activate the Bentayga's 'Tow Mode' subsequently revealed that the system – designed to lower the car for towing duties – was not installed on the vehicle and could not be retrofitted.
Ferguson said that Parks made several attempts to solve the issues, but were unable to deliver a remedy.
The retail group then offered Deas a Range Rover Sport in replacement, if she paid an additional fee.
Deas began a Sheriff Court action, under the Consumer Rights Act, which was appealed by Parks Motor Group.
In a hearing which took place in April - papers from which were published this week - Sheriff Principal Aisha Anwar criticised the retailer's appeal pleadings as being "undoubtedly inelegantly, perhaps even clumsily, expressed".
She added: "The material fact which the respondent offers to prove is tolerably clear, and correctly identified by the sheriff, namely that the towbar fitted to the vehicle has a height in operation of 500mm rendering it unfit for the purpose of towing a caravan."
Anwar added: "The present case is a straightforward, simple consumer claim, made complicated by the manner of pleading.
"The appellant can be taken to readily understand that which it has chosen to investigate, that upon which it has sought the opinion of an expert and that which it has chosen to aver in its answers.
"Viewed from that perspective, it cannot legitimately be said that the respondent has failed to aver her case with sufficient clarity and precision to allow the appellant to understand the case made against it."
AM has contacted Parks Motor Group for a comment.