Pendragon chief executive Bill Berman has said that an anticipated £33 million underlying first-half pre-tax profit will give the car retail PLC "good momentum" for H2 2022.
A trading update published via the London Stock Exchange this morning (July 20) revealed that the group expects its profitability to decline by around 5.9%, despite its strong start to the year, however.
The AM100 group said its performance had been offset by an increase in underlying operating costs of approximately £20m, including an £8.3m impact from the removal of government support, a £7m increase in marketing costs as it relaunched its CarStore used car retail division and wider inflationary cost pressures.
The period to June 30 saw Pendragon's Car Store operations grow with a CarStore Experience Centre concept in Chesterfield and an expanded network of small-scale Car Store Direct retail sites at Homebase stores and Morrisons supermarkets across the UK.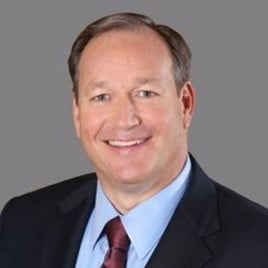 Reflecting on the group's progress in H1, Berman said: "After a strong H1 '22, Pendragon carries good momentum going into the second half of the year.
"While challenges persist in the form of new and used vehicle supply, we are confident that the progress we are making against our strategic initiatives provides us with a strong platform to navigate this period successfully.
"I would like to thank all of our associates for their continued hard work and dedication in helping us to deliver our long-term ambitions."
There was no mention in the treading update of Pendragon's plan to re-write its remuneration policies following a shareholder revolt against its leadership bonuses at its AGM last month.
It revealed, however, that new vehicle volumes had continued to be impacted by supply constraints, with emphasis placed on maximising margin per unit and strengthening the already robust order bank as a result.
The update added: "New gross profit per unit is higher year on year and more than outperformed the volume shortfalls.
"Used vehicle volumes were also down year on year as supply constraints from lower new car production continued to have a knock-on impact on used car availability.
"Used gross profit per unit also remained strong; although, as anticipated, this has been lower than the exceptional levels seen in H2 FY21."
Pendragon said that its aftersales revenue and profitability were both higher than the prior year.
Summarising its outlook for the remainder of 2022, Pendragon said its board was mindful of the challenges to both new and used vehicle supply and softening consumer sentiment, but added: "We believe our market-leading proposition and mix of business models means we remain resilient in the face of these challenges and we continue to expect to deliver group underlying profit before tax in line with board expectations."