Snows Motor Group has announced the launch of its online leasing platform Snows Direct, adding to its existing online purchasing and maintenance platforms.
Snows Direct, which has been created in partnership with Wessex Fleet Solutions, allows customers to search for their next car, agree the finance and servicing package and add GAP and Smart Protect insurance from a laptop, tablet or mobile in one online location.
The AM100 group said customers can pay one-month initial rental to get delivery of a new car in just four weeks, depending on vehicle availability and subject to a cooling-off period.
Richard Betts, corporate director at Snows Group, said: "Snows' digital offering has grown considerably since the beginning of the pandemic.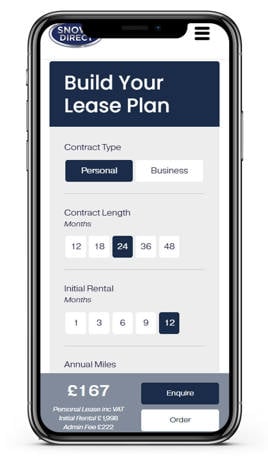 "Our 'Click & Go' platform delivered soaring sales results in used car sales during the second lockdown. And this success was boosted the by £99 deposit campaign, which we originally launched back in August 2019.
"When it comes to leasing, the UK is one of the world's biggest markets and we are already seeing personal new car leasing continuing to grow strongly in 2022.
"Many leasing customers, particularly those coming out of company car schemes, want the opportunity to compare manufacturers, lease with flexible terms and deposits and know they have safety and security of purchase. But they don't want to physically visit a showroom to get it.
"Snows Direct offers all they want, plus the ease and smoothness of an online transaction, making it the perfect new addition to our digital family."
The motor group - the subject of an AM dealer profile feature in 2020 – remains family-run and operates 48 dealerships, representing 19 brands and employing almost 1,000 people.