Sytner and CarShop owner Penske Automotive has reported a record quarter performance after delivering an 8% increase in pre-tax profits to $500 million (£412m) in Q2.
The US-based car retail giant delivered the result with the help of strong margins despite a 1% decline in turnover to $6.9bn (£5.7bn) and a $1.5m (£1.2m) pre-tax loss at its 21-site CarShop used car supermarket division as the cost of sourcing and reconditioning used cars began to rise.
Penske's positive performance follows its delivery of "all-time record quarterly results" in Q1 2022.
Commenting in the Q2 result, chairman and chief executive, Roger Penske, said: "Looking at our retail automotive operations on a same-store basis Q2 2022 versus Q1, despite the supply constraints that continue to impact new vehicle inventory and availability, demand remains strong, and our pipeline of vehicles remains forward sold."
Penske said that, despite falling retail revenues in Q2, the group's variable profit per gross vehicle had risen by 16% to $5,999 (£4,994) across the group.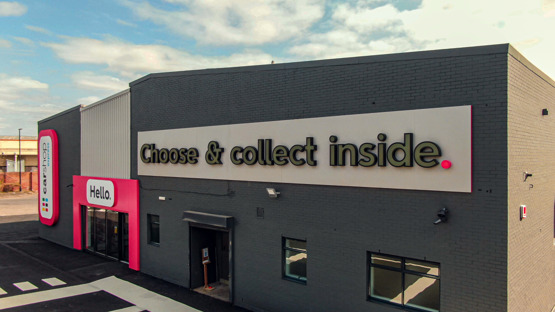 Addressing the results at CarShop, he added: "CarShop unit sales increased 7% to 20,000 units. And our revenue increased 15% to $468m (£385.7m) and our same-store unit sales were flat, and our same-store revenue increased 6%.
"Same-store variable gross profit per unit retail was $2,145 (£1,767.72) compared to $2,714 (£2,236.63) in the second quarter last year.
"Vehicle acquisition prices our reconditioning costs along with logistics continue to impact our profitability at CarShop."
CarShop's Q2 performance takes its year-to-date pre-tax losses to $2.7m (£2.2m).
Penske added: "In response to the current market conditions, we closed two satellite operations in the UK and are focused on improving the reconditioning efficiency, our logistics and improving our cost structure overall."
During the reported period to the end of June Penske agreed the acquisition of five Mercedes-Benz car dealerships from the OEM-owned Mercedes-Benz Retail Group.
The franchised locations are expected to generate revenue of around $550m (£451m) this year and should be added to the Sytner portfolio in Q3.
Penske said: "The acquisition includes our flagship dealership which is located adjacent to our existing Audi West London dealership, which is the largest Audi dealership in the UK."
Elsewhere, the period saw the AM100's Sytner Group add a trio of BMW and Mini dealerships with the acquisition of Stevenage-based Specialist Cars and announce plans to rebrand its network of 17 Guy Salmon Jaguar Land Rover (JLR) dealerships as Sytner as part of a £164m investment in the OEM's franchised locations.