Sytner Group and CarShop owner Penske Automotive has revealed "all-time record quarterly results" in Q1 2022 in a trading update from the car retail giant.
AM100-topping Sytner contributed 32.4% of the US-based retail group's £5.5bn (2021: £4.6bn) during the reported period as supply challenges contributed to a 9.7% decline in new car sales across Penske (to 45,528 unites).
Strong margins helped to drive the record performance, however, bolstered by a 12.9% increase in used car sales, to 68,231 across the group.
Used car sales from the group's 23-strong CarShop used car supermarket division – now operating globally following a 2021 rebrand of the group's used operation – increased by 71%, to 19,523.
This saw CarShop's revenue for the period rise by 113% to £411m ($515m).
Penske Automotive chairman and chief executive Roger Penske said: "I am pleased to report all-time record quarterly results for the first quarter of 2022 as earnings before taxes, net income, and earnings per share more than doubled when compared to the first quarter of 2021.
"In addition to the strong financial performance, so far this year we repurchased $184.1m (£146.4m) of common stock and added approximately $665m (£529m) in annualized revenue through acquisitions and a new open point year-to-date."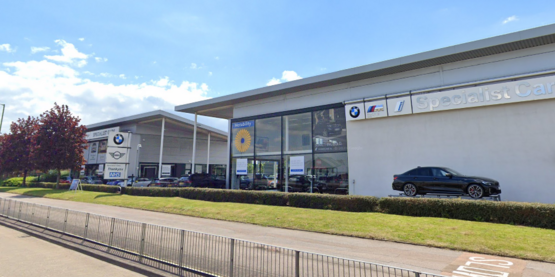 Sytner completed the acquisition of three BMW and Mini dealerships and an accident repair centre from Specialist Cars Holdings during Q1.
It also set about rebranding Guy Salmon's network of 17 Jaguar Land Rover (JLR) car dealerships under the Sytner Group name.
Penske added: "Our results were driven by strong performance across the entire business as earnings before taxes increased by 93% from retail automotive, 113% from North American commercial truck retail, and 75% from Penske Australia.
"Additionally, earnings from our investment in Penske Transportation Solutions increased by 121%."
Back in February Penske reported a 25% rise in revenues and 127% increase in pre-tax profits in its annual financial results for 2021.
It delivered revenues of $25.55bn (£18.83bn) and a profit before tax on continuing operations of $1.61bn (£1.18bn) in the 12-month period to December 31, 2021.
The group's UK retail division contributed 31.2% of overall revenues during a year which saw CarShop expand with six new locations.