More than a third of car buyers have recorded their intention to "buy a new car as soon as possible", despite the current COVID-19 'Lockdown 3' restrictions.
New research conducted on the Parkers car buying and advice website showed that 36% of in-market buyers were forging ahead with their purchasing plans as 57% stated an intention to buy "as soon as the restrictions are lifted".
The survey of the site's users – 92% of which are actively in the car buying process – is the latest in a series buyers' attitudes to online car buying and selling during the coronavirus pandemic.
Among the survey's other findings, 27% respondents stated that they would purchase a car online – up from just 12% in April 2020 – with 47% of buyers finding the home delivery option useful in comparison to 29% who would choose a click and collect.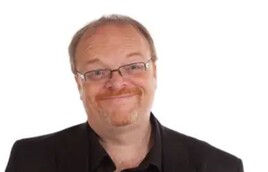 Parkers editor, Keith Adams, said: "It's encouraging to see that so many buyers are embracing the concept of online buying, even when there are tight social restrictions in place.
"In 2021, more than a third of car buyers have decided that being in lockdown won't affect their intention to buy at all, suggesting that they're happy to research, spec and ultimately order a car online."
Trustford chairman and chief executive, Stuart Foulds, was among car retailers who told AM that car sales had been around 40% down at the start of 2021, although he pointed to the buoyant LCV market as a source of encouragement.
Today (February 4) the Society of Motor Manufacturers and Traders (SMMT) revealed that January's new car registrations were down 39.5% - the month's smallest market since 1970.
A growing expectation that COVID-19 lockdown restrictions will impact the key March numberplate change month for car retailers has led the SMMT to further revise down its 2021 registrations forecast.
The forecast has now been downgraded to below 1.9 million.
Parkers indicated that car retailers might be able to salvage more from March trading thanks to rapidly changing customer sentiment towards remote car buying.
It said that "a surprising" 11% of its website users had indicated that they would happily consider buying a car online and without a test drive.
And of those who didn't, a further 25% would be "okay" with buying a car without test driving it, but would prefer to take one if they could.
This backs up Parkers research that also shows an increasing amount of research being undertaken by car buyers before entering into the purchasing process.
At the beginning of the first lockdown in 2020, 44% of buyers were using their time at home to research their next purchase.
That had risen to 57% in January 2021 and is reflected in the rise of traffic to the Parkers free car valuation tool, which has risen by 29.7% according to Google Analytics, from March 2021 to January 2021.